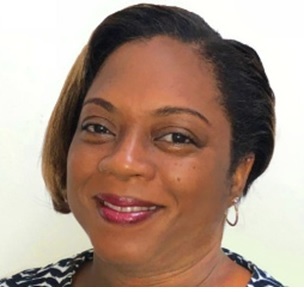 Simone Lewis
Ms. Simone Lewis is the Regional Coordinator of the GWP-C. Ms. Lewis who is from Grenada, assumed office on October 1st, 2018.
She is a highly qualified professional with a wealth of experience in natural resources management, agriculture and project management. Throughout her career, she has contributed both nationally and regionally to planning and policy development for sustainable management.
Ms. Lewis has served as the Education Specialist/Community Liaison with the Grenada Dry Forest Biodiversity Conservation Project funded by the World Bank and implemented by the Forestry and National Parks Department of Grenada. She was also the Project Development Manager of the Agency for Reconstruction and Development (ARD), the Head of Certification at the Grenada Bureau of Standards and Senior Environment Officer at the Ministry of Agriculture of Grenada. Most recently, she held the position of National Coordinator of the Global Environment Facility Small Grants Programme (GEF SGP) Grenada.
Ms. Lewis holds an M.Sc. in Project Management from The University for International Cooperation (UCI) in Costa Rica and an M.Sc. in Natural Resources Management from Pedro Henriquez Ureña National University (UNPHU) in the Dominican Republic. She obtained a B.Sc. in General Agriculture from The University of the West Indies (UWI), St. Augustine Campus in Trinidad.