The role of the GWP-C TEC is to drive GWP-C's efforts to create, accumulate, and disseminate knowledge to support IWRM change processes in the Caribbean. The TEC is also responsible for providing intellectual leadership, recognising emerging trends and positioning GWP-C to respond to the Region's needs. The TEC focuses on the substance of IWRM.
The GWP-C TEC is currently comprised of the following members:
Dr. Adrian Cashman (GWP-C TEC Chair)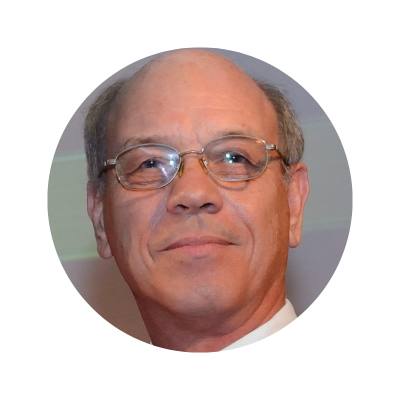 Dr. Adrian Cashman has over 40 years of experience in the water sector. He has been working in the Caribbean, based in Barbados for the past 15+ years, first with The University of the West Indies (UWI) and now as an international water resources management consultant. He has worked on numerous research and consultancy projects across the Caribbean. Prior to 2018, he spent 12 years with The UWI and served as the Director of the Centre for Resource Management and Environmental Studies (CERMES), training and mentoring many postgraduate students who have gone on to play important roles in the water sector across the Region.
Dr. Cashman's published works cover a diverse range of fields including critical accounting, geography, water and climate change, water policy, resource management and future studies. He has worked with a wide range of international and regional organisations on water and climate-related matters. Up until 2022, he was a member of the Global Water Partnership (GWP) Technical Advisory Committee.
Dr. Kevon Rhiney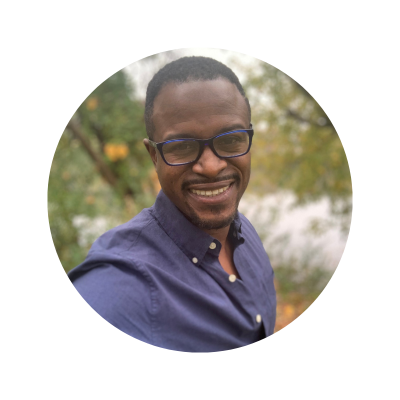 Dr. Kevon Rhiney is an Assistant Professor in the Department of Geography at Rutgers University, United States of America (USA) and Visiting Fellow in the Department of Geography and Geology at the Mona Campus, The University of the West Indies (UWI). He completed his doctorate in geography at The UWI in 2010 and went on to do a postdoctoral fellowship at The University of Oxford in 2012 under the Commonwealth Postdoctoral Fellowship programme.
Being a human geographer, he has a broad interest in exploring the often times dynamic and complex interrelationships that take place between people and the environment – with a strong emphasis on the Caribbean. Dr. Rhiney has published widely on a range of topics related to Caribbean development, specifically related to issues around food insecurity, globalisation, and rapid environmental change. His work has been featured in top scientific journals such as Geography Compass, Geoforum, Journal of Environmental Studies and Sciences (JESS) and Regional Environmental Change. He also co-edited two (2) books: Globalization, Agriculture and Food in the Caribbean: Climate Change, Gender and Geography (Palgrave-MacMillan, 2016) and Global Change and the Caribbean: Adaptation and Resilience (UWI Press, 2016).
Trevor Thompson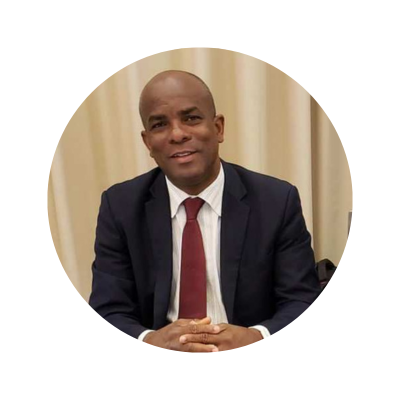 Trevor Thompson is a Land Use Officer at the Ministry of Agriculture and Lands, Fisheries and Cooperatives of Grenada. He is a member of Grenada National Climate Change Committee (NCCC), Chair of the Adaptation Sub-Committee of the NCCC, the Chair of the GEF-SGP National Steering Committee and was a former Chair of the Global Water Partnership-Caribbean (GWP-C). He is also the former Chair of Regional Chairs of the Global Water Partnership (GWP).
He is the National Focal point for the UNCCD, the OECS GCCA Project and is the Chair of the World Bank DVRP PPCR Project, Technical Working Group. He has also represented Grenada as a Climate Change Negotiator at the COP meetings, in Cancun, Durban, Paris, Marrakesh and Bonn. He has a wealth of experience in agriculture, particularly in the areas of land, water and irrigation and has contributed significantly to the Ministry, and with the Irrigation Management Unit.
Through his work with the Ministry of Agriculture, he was actively involved in the development and preparation of a National Water Policy for Grenada in 2008 and the drafting of an Integrated Water Resources Management (IWRM) Road Map for Grenada. He is also a current member of the GWP-C Steering Committee.
Dr. Arpita Mandal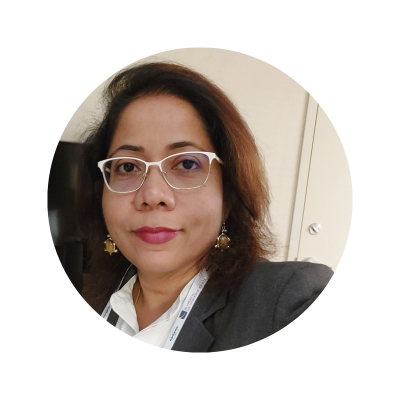 Dr. Arpita Mandal is a Senior Lecturer in Hydrology and Hydrogeology in the Department of Geography and Geology at The University of the West Indies (UWI), Mona Campus. Her research focuses on hydrological modelling, climate change and impact on flood risk and water resources. She has worked on projects funded by the Climate Development Knowledge Network (CDKN), UK, World Bank, ICLEI and IADB along with the Ministry of Economic Growth and Job Creation with colleagues from Climate Studies Group, UWI Mona, UWI Cave Hill and St. Augustine, East Tennessee State University and Ghent University, Belgium.
She has worked with both government and non-governmental organisations (NGOs) in Jamaica and in the Caribbean such as the Caribbean Community Climate Change Center (CCCCC) on projects related to geospatial data, disaster risk reduction, climate change and flood risk.
Christopher Corbin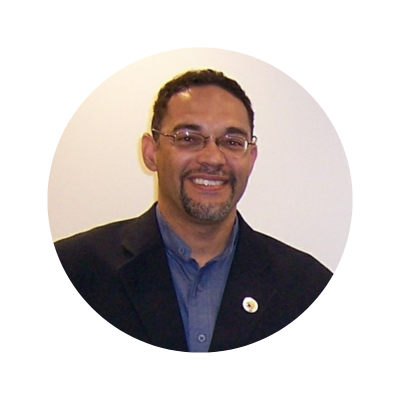 Christopher Corbin is the Coordinator of the United Nations Environment Programme (UNEP) Cartagena Convention Secretariat and Caribbean Environment Programme.
He is based at the Secretariat for the Cartagena Convention in Kingston, Jamaica, which covers all the countries of the Wider Caribbean Region. Christopher is a Saint Lucian national and has over 30 years of programme and project management experience. He has been involved in the development and implementation of multi-country projects on wastewater management, solid waste management and integrated coastal zone and watershed management.
Mr. Miguel Montoute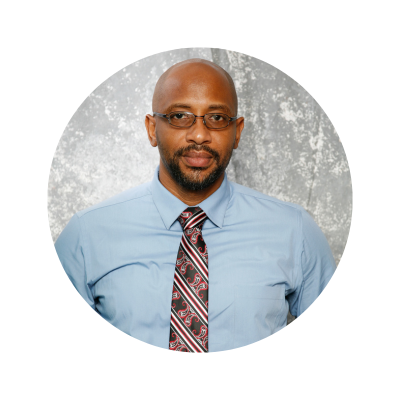 Miguel Montoute is a Saint Lucian, who holds an MSc in Natural Resource and Environmental Management specialising in Water Resource Management from the Centre for Resource Management and Environmental Studies (CERMES), UWI, Cave Hill Campus, Barbados. He is also a graduate of The University of Havanam where he studied Microbiology at the undergraduate level.
He is currently the Water Resources Specialist at the Water Resources Management Agency (WRMA) in Saint Lucia and has also served as Field Scientist and acting Director. Mr. Montoute has been involved in the implementation of various water sector projects in Saint Lucia. These include assisting with the development of Saint Lucia's Sectoral Adaptation Strategy and Action Plan for the Water Sector and a national wastewater policy and strategic plan. Mr. Montoute also serves as a member of the GWP-C Steering Committee.
Dr. Ronald Roopnarine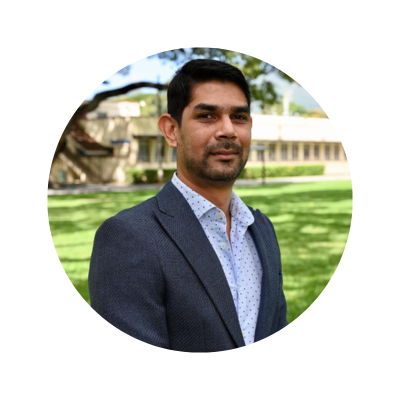 Dr. Ronald Roopnarine is a Geospatial/Geotechnical Soil Scientist with experience in Regional Land Management and Hazard Assessments, Integrated Water Resources Management (IWRM), Disaster Risk Management, Remote Sensing, Land Degradation, Climatic Modelling, Hydrodynamics and Sustainable Development. He has a wealth of experience in various aspects of land and water management in Caribbean Small Island Developing States, which include Trinidad and Tobago, Barbados, Grenada, Jamaica, and the Dominican Republic.
Dr. Roopnarine is a Lecturer in the Faculty of Food and Agriculture at The University of the West Indies (UWI) St. Augustine Campus. He is also the Network Manager of Caribbean WaterNet (the Caribbean arm of Cap-Net UNDP).
Kiesha Farnum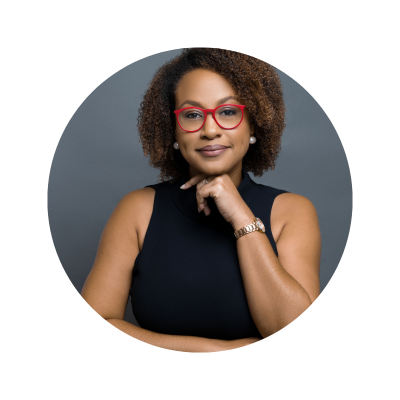 Kiesha Farnum is an experienced organisational and project management professional with over 19 years of experience, focused on innovation for growth across a variety of sustainable development sectors. She has worked across 28 countries with the Inter-American Development Bank (IDB), the former Department of Foreign Affairs and Development (DFAT-D) of the Government of Canada and the former Australian Agency for International Development (AusAID). Her work has traversed several thematic areas including climate change, eco-agritourism, regenerative agriculture, active labour market stimulation, as well as, education and leadership development for the public and private sector. She also gained extensive experience in programme management and organisational leadership for NGOs during her tenure at the National Centre for Persons with Disabilities in Trinidad and Tobago. A firm believer in volunteerism, she continues to commit her time and expertise to various NGOs.
In her role as Managing Director, at the Walkers Institute for Regenerative Research, Education and Design (WIRRED) Kiesha focused her efforts on the establishment of a not-for-profit think tank, research centre and consultancy dedicated to climate change and regenerative agroforestry practices. The organisation is committed to the implementation of climate-smart strategies which demonstrate that ecosystem-based mitigation and adaptation offer tremendous opportunities in achieving climate resilience. She continues to serve on the Board of Directors of WIRRED, working with a talented team to offer nature-based solutions geared towards building habitat, increasing biodiversity and sequestering carbon, while reconnecting people to nature through eco-agritourism and educational experiences. Currently, Kiesha is the Director, Public Sector Projects with Caribbean Climate-Smart Accelerator (CCSA) where she continues to work to catalyse a multi-sector network, including the private sector, public sector, academia, various industry sectors and economies and the community across the region and internationally towards making the Caribbean towards a climate-smart zone.
Kiesha holds a M.Sc. in Project Management, with a specialisation in the Economics of Oil and Gas (& Renewable Energy) University of Liverpool, a BSc. in Psychology with a minor in Sociology and Management, The University of the West Indies (UWI), St. Augustine Campus, is a certified Project Management Professional (PMP), is trained in Organisational Leadership and Change, St. Francis Xavier University, COADY International Institute, Nova Scotia, Canada and Executive Leadership Coaching with Erickson Coaching International.