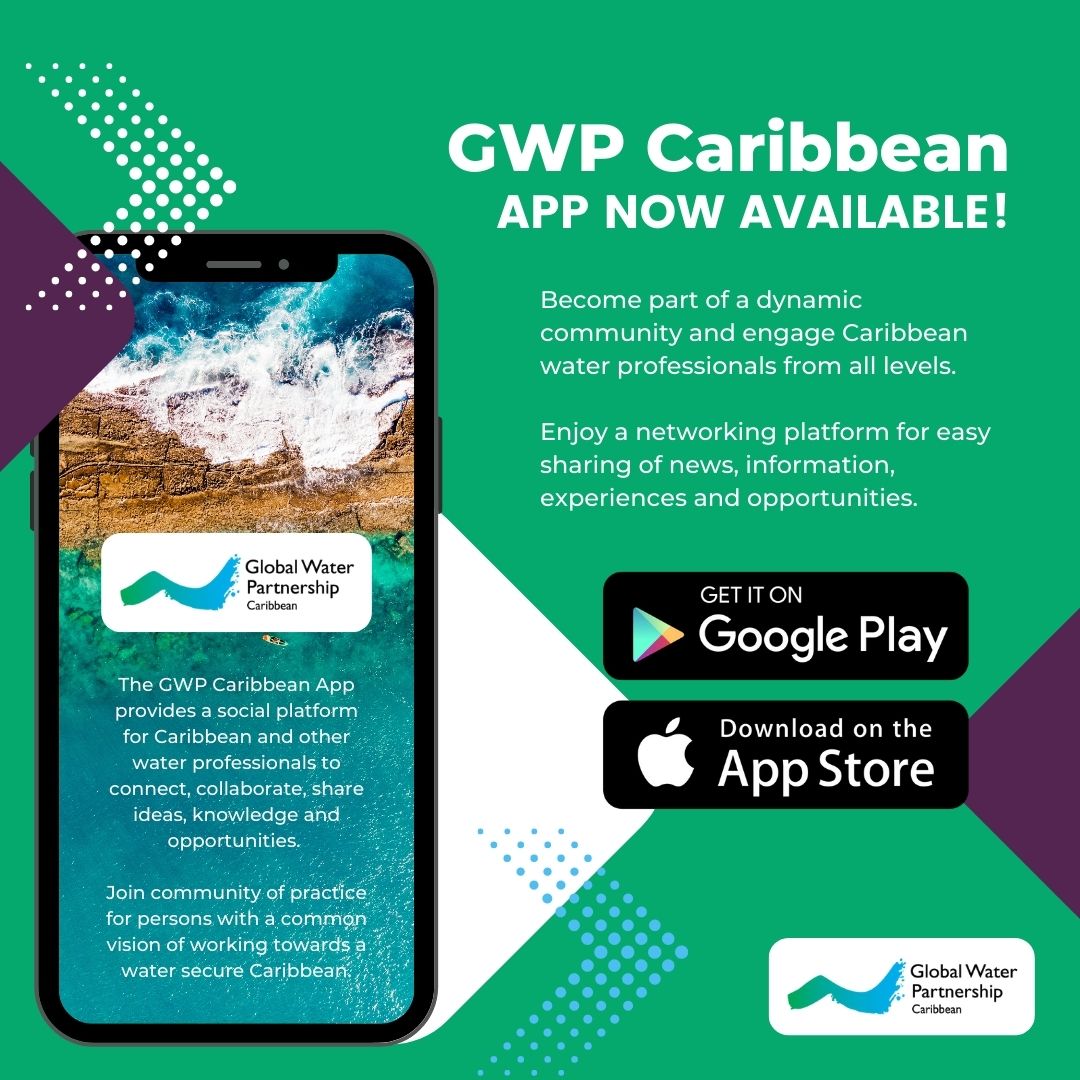 The GWP Caribbean App provides a social platform for Caribbean and other water professionals to connect, collaborate, share ideas, knowledge and opportunities. It can also act as a community of practice for persons with a common vision of working towards a water secure Caribbean.
The App aims to:
Create a dynamic space for Caribbean and other water resources management professionals to connect.
Create a platform for easy sharing of information and experiences among water professionals.
Engage water professionals at any level of their career.
Create a community of Caribbean and other water professionals.
App users will be able to:
Be part of a social platform for water professionals, where they can create a personal profile and communicate with other professionals on the app.
Share experiences, information, opportunities or news related to water management.
Chat and network with each other.
If you are a water professional or you have an interest in water sustainability in the Caribbean, head over to Google Play or the App Store and download the GWP Caribbean App.