Since 2010, GWP-C has innovatively done this through creating a modern RWH demonstration model based on best practices and an associated online Caribbean RWH Toolbox with a suite of resources.
GWP-C's online RWH ToolBox was launched in 2011 and to this day, remains one of the main resource kits of literature and information to support the promotion of RWH in the Caribbean. The ToolBox is comprised of a range of information such as: technical products, publications, videos, posters, fact sheets, reports, brochures, tools and more.
Given the value of this online platform, GWP-C felt it was time that the ToolBox underwent a complete redesign to give it a fresh and modern look. We are therefore pleased on World Water Day (WWD) March 22nd, 2022 to launch the redesigned platform.
EXPLORE THE GWP-C RWH TOOLBOX
Explore the new look and navigation of the GWP-C Online Rainwater Harvesting (RWH) ToolBox here: www.caribbeanrainwaterharvestingtoolbox.com.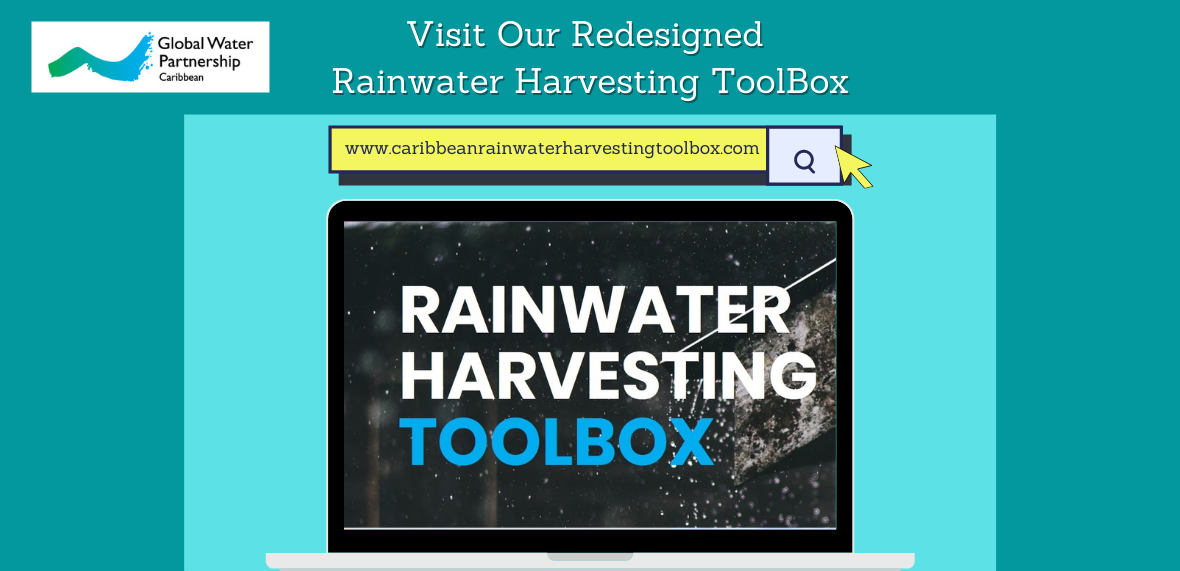 CONTRIBUTE TO THE GWP-C RWH TOOLBOX
The RWH resources available on the platform are still very much applicable and valuable. Over the coming weeks and months, GWP-C will add other Caribbean and global RWH resources and tools to the site.
If you are an organisation, researcher, practitioner or individual that has developed and or published any RWH resources, tools, knowledge products, projects etc. for the Caribbean or globally and would like to contribute any resources to our RWH ToolBox, please e-mail the GWP-C Secretariat at info@gwp-caribbean.org.