The AP's responsibilities include setting strategic directions and defining the Partnership's policy. It meets every two years in ordinary session convened by the Chair and, if necessary, in extraordinary session.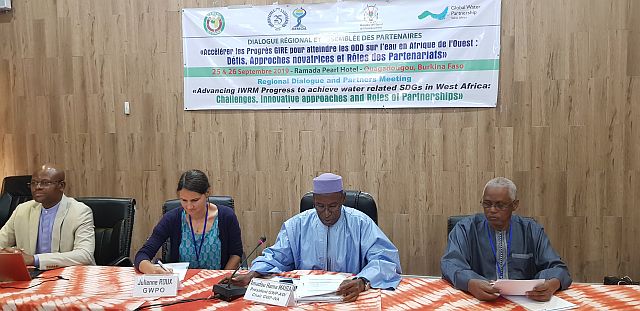 The AP is held eighteen (18) months before the 9th World Water Forum to be organized in March 2021 in Dakar, West Africa. This event is a great challenge for water stakeholders in Africa and involves GWP, and more particularly GWP-WA. GWP-WA partners had the opportunity to learn about the progress of the preparatory work and made proposals for the GWP-WA network's contribution to the organization of quality participation from the region.
Meeting two days before the Assembly of Partners, i.e. on 24 September, the Steering Committee, at the end of its work, proposed for the AP approval the following recommendations: the establishment of internal technical expertise within the GWP-WA Regional Secretariat for the development of bankable projects, the mobilization of the support of the GWPO Global Secretariat to provide technical assistance for the development of projects in support of the region as part of the mobilization of financial resources, the invitation to CWPs to develop and implement their 2020-2022 Work Programme, the leadership by the Chair and Executive Secretary to seek the acceptance by President Macky SALL to be the Patron of the regional network.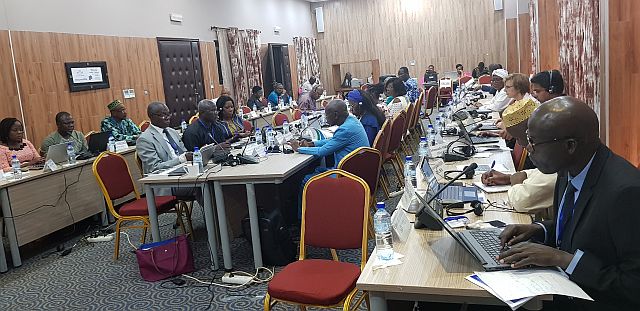 On fundraising, the members of the Steering Committee recommended to the Chair and Executive Secretary to operationalize a financial resource mobilization approach as part of the implementation of the 2020-2025 strategy. To achieve this, the Chair and the Executive Secretariat are invited to give priority to, among other things: (i) the establishment and operationalization of the Financial Resources Mobilization Committee; (ii) the continuation of project development efforts for the mobilization of financial resources by the CWPs and the Regional Secretariat in partnership with sub-regional organizations and national structures; (iii) the involvement of the Minister of Water and Sanitation of Burkina Faso, together with his peers from the countries of the sub-region, to support the GWP-WA's financial resource mobilization efforts as well as (iv) the establishment and operationalization of memoranda of understanding between the CWPs and the sectoral ministries in charge of water in the countries.
In addition, the AP has: (i) granted a second term to the Chair in view of the excellent work done; (ii) approved the renewal of College 3 of the Steering Committee; (iii) approved the various reports and work plans presented by the Chair and the Executive Secretariat.
Taking into account the context of limited financial resources and reduced human resources, the partners congratulated the Chair and the Executive Secretariat for their work and encouraged them to continue GWP's outreach work in the region, countries and the world.