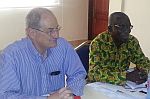 For Jerome Delli Priscoli, TEC Chair "the GWP TEC group and GWP have been making major efforts to be sure they become closer to the needs of the regions, what tools they need and this workshop is organized in that spirit. We are talking about new tools of collaborative modelling and we are trying to bring them to various regions. In that way, the TEC will learn from the regions and they will also learn some of the new tools being used worldwide. It is about building better relationships and trying to help both parties." The TEC chair continues to say that over the years there have been good technical modellers who kept on developing better models which are not understood by stakeholders even though they know their values and impact of organizations behind these models. So, integrating the interests of stakeholders in these models since the beginning will then be used to reach decisions for negotiation.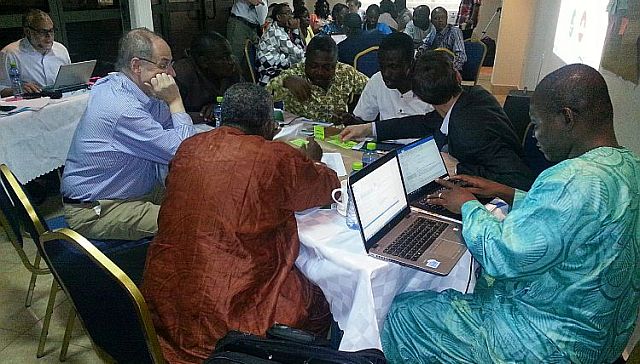 The workshop proved to be interesting for participants who are GWP partners in the region from River basins, regional organizations, public water administrations, universities.
The major challenges in the implementation of the collaborative modelling is that "the technical world and the social and stakeholders one are not well connected. Collaborative modelling is trying to make the link between both worlds and taking a little more time to adjust to each other", says Laura Basco Carrera, one of the trainers. She adds that modellers should be adapting to the needs of the local stakeholders who also should be restructuring their way of engagement in terms of modelling, understanding how the system works. It is about changing this mindset.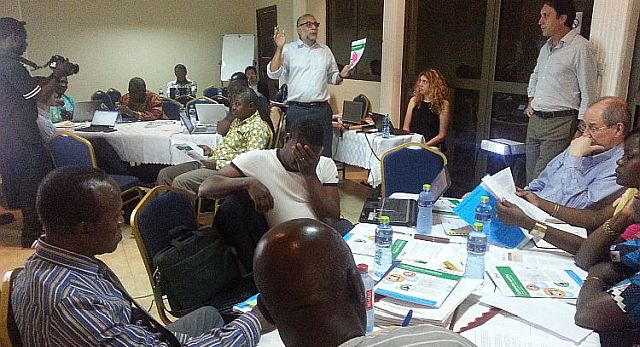 A leader is needed to succeed a collaborative modelling that means someone who is really committed to improve the livelihood of people around them, says Guillermo Francisco Mendoza, the second trainer. He acknowledges that bringing people to argue, discuss and understanding how things work is hard and take time, so is collaborative modelling. "Collaborative modelling is recommended when we have a problem and many people with different values around a problem with a lot of information", Mendoza adds.
For Fabien HOUNTONDJI, member of the regional technical committee, collaborative modelling concept helps modellers to improve their way of doing their work and coming much closer to stakeholders needs. When properly done the impact on people's livelihood will be obvious. He thinks getting stakeholders to argue and negotiate since the beginning is very important to lead to commonly agreed results. "This is the spirit of IWRM and I think it is crucial that planners are trained to integrate this tool for a better anchorage of IWRM in the region", Hountondji concludes.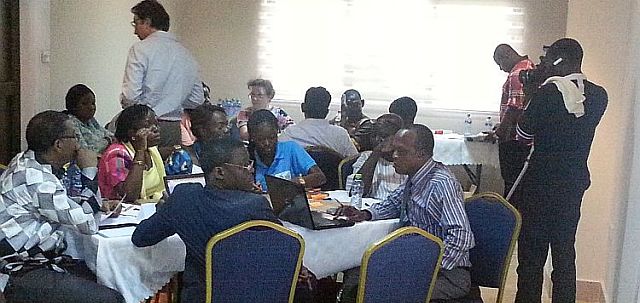 Abomba Joaquim, basin officer at the Black Volta Authority secretariat of the Water Resources Commission said that by coming to the training he expected to see how collaborative modelling can contribute to river basin planning process. The expectations were met since IWRM planning involves many stakeholders you need to engage. The training helped him, he said, to see that there are many levels of engagement since you cannot lump all of them and put them in the same workshop and expect to get the same information. He says, this is something he learned and will use in the development of the black Volta plan. Joaquim adds that a valuable thing is that the model itself is built on Excel making it easier for everybody to use and adapt. "I was expecting to see a very giant and complex computerized system but here I can play, change and do whatever I want to do with respect of my specific basin", Joaquim indicates.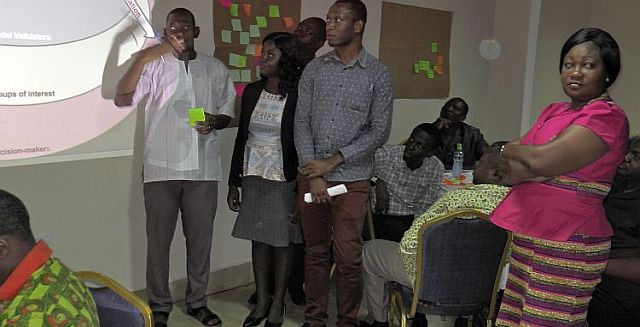 Joaquim thinks that knowledge gained should be shared and advocates for the creation of a community of practices on these techniques. "If we have a network it will help in sharing the information we have learned and learning from what others have practiced to help in building the water sector", concludes Joaquim.
Before the training, GWP TEC members met with the regional TEC of GWP West Africa to learn more about the regional perspective on IWRM implementation. According to Dr Fabien HOUNTONDJI, member of the RTEC "this meeting was very important since it engaged the RTEC members to develop an approach to manage knowledge on IWRM implementation in the region".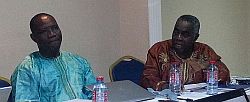 Introducing this meeting the chair of GWP WAF, Pr. Abel Afouda welcome and appreciated the TEC for having their meeting and training in West Africa. An opportunity for him to remind that "West Africa is one the regions in the world with both scarcity and extreme climatic events such as floods and droughts, where population growth, economic development and uncontrolled urbanization are increasing water related stresses". The responsibility of GWP, he added is to increase awareness on the importance of water through the implementation of our strategic goals.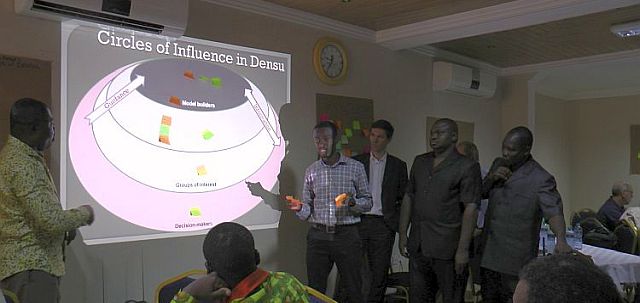 The training has met the expectation he expressed in his words by adding some impetus to the efforts to better understand and address the complex and integrated nature of water. The workshop was very practical with concrete exercises during group sessions. The negotiation exercise proved to be very lively with participants engaging in serious argumentation to defend their positions in order to convince and come to a common understanding of the problems.
GWP Ghana and Ghana Water Resources Commission facilitated the organization of the meeting in Accra.