The aim is to take stock of the state of water and sanitation in the municipality and to draw up an alternative report that will help the mayor's office to ensure better management of water and sanitation in the commune. The municipalities having carried out this exercise are : Avrankou, Bopa, Grand-Popo, Gogounou, Cotonou, Semè-Podji, Za-Kpota, Pobè, Ifangni and Ouinhi.
This exercise is the first of its kind in the history of municipalities in Benin and is part of the governance of the sector. Indeed, in the Drinking Water Supply, Hygiene and Sanitation (WASH) sector, the alternative report was until now produced by the Framework for Consultation of Non-State Actors in the Water and Sanitation Sector at the National Level (CANEA). With the capacity building and support given to the DWAS and CPCs, the latter were trained in the use of citizen monitoring tools such as: interpellation, denunciation, alternative monitoring, and anti-corruption measures. The implementation of these tools led them to produce this year's alternative report in this sector in their respective municipalities.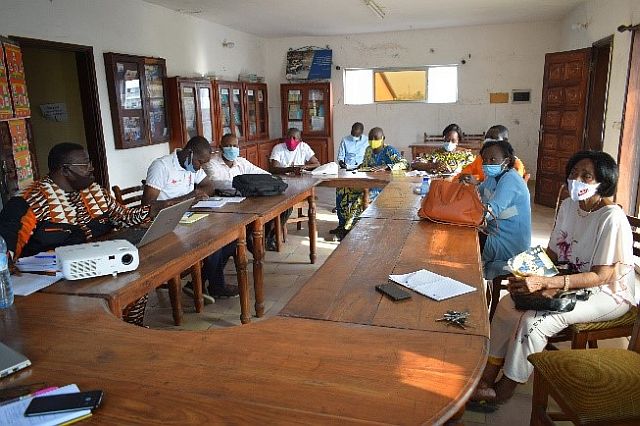 This process began in the second half of December 2020 in the ten municipalities, was completed in January 2021 and was concluded with the validation of this report in each municipality. The validation workshops were supervised by the members of the VGO consortium who were divided among the ten municipalities.
The exercise falls within the framework of the governance component of the OmiDelta program (VGO), Non-State Actors Fund, implemented by CWP-Benin, ALCRER ONG and Social Watch Benin.