This meeting organized by the National Directorate of Hydraulics was chaired by the Chief of Staff of the Ministry of Hydraulics acting Minister of Hydraulics.
It allowed the participants to review and amend the Terms of Reference and the scoping note of the PAGIRE development study and to reach a consensus on the tasks to be carried out by the consultants.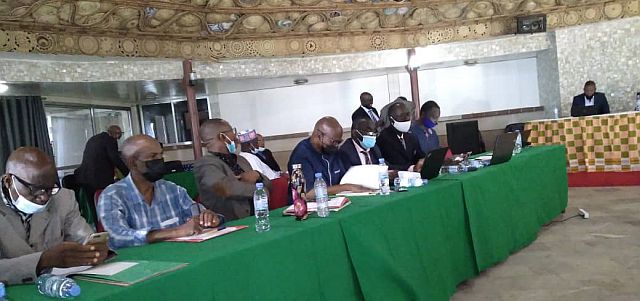 Thus, the participants recommended, among other things, to make an inventory of the situation in the interior of the country, to involve the technical staff in the collection of data and to involve the media as soon as the data is collected and to allow them to popularize the information.
This work will be led by an international expert from Burkina Faso, Mr. Jérôme Thiombiano, regional consultant of the study, and by national consultants over a period of three (03) months.
This activity is part of the implementation of the Regional Partnership on Water and Environment in Central and West Africa (RWPE) project of the International Union for Conservation of Nature (IUCN) financed by the Swedish International Development Agency (SIDA).