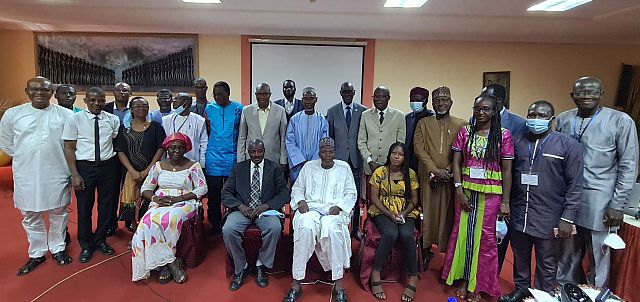 GWP is celebrating its 25th anniversary in a context of major crises marked by the Covid-19 health pandemic and growing insecurity in the West Africa region. These are hugely impacting the development activities. Among the notable and visible impacts is the postponing of the date of the 9th World Water Forum in Dakar to March 2022. The Assembly of Partners is an opportunity to reflect, look ahead and come up with proposals that can help better focus on Covid-19 strategies in the region.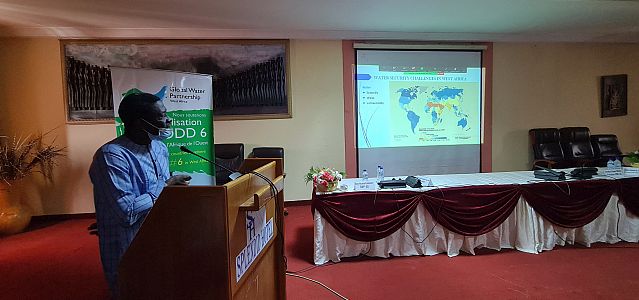 The inaugural communication was given by Professor Fabien HOUNTONDJI of the University of Parakou, Benin member of GWP-WA Technical Committee. This communication bought up reflections on the extent of the impact of Covid-19, the ways to face it, the efforts of the countries and various actors. Debates on focused on the combination of both sanitary and security crises in the region, the complicated management of displaced people due to insecurity and the uncertain observation of barriers measures, etc.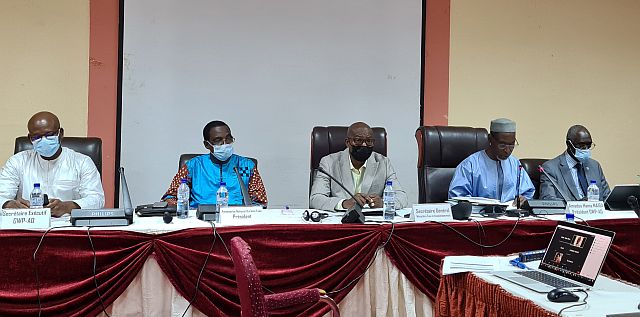 The 10th AP came up with important decisions, recommendations and votes of thanks.
In addition to the appointment of the new chair for a two-year term, renewable only once, decisions the renewal of the mandate of the Executive Secretary of GWP-WA for a second and last time, the renewal of the members of the college 1 of the Steering Committee, the renewal of the members of the Technical Committee except for the Chair. Vote of thanks were addressed to the Government and people of Burkina Faso, ECOWAS, UEMOA, IUCN, VBA, NBA, 2ie, GWPO, all partners who accompany the action of GWP-WA in the region, the outgoing Chair, Prof. Amadou Hama MAÏGA, the outgoing Members of the SC, the outgoing Members of the TC, the outgoing Chair of the CBF, Mr Ndri KOFFI.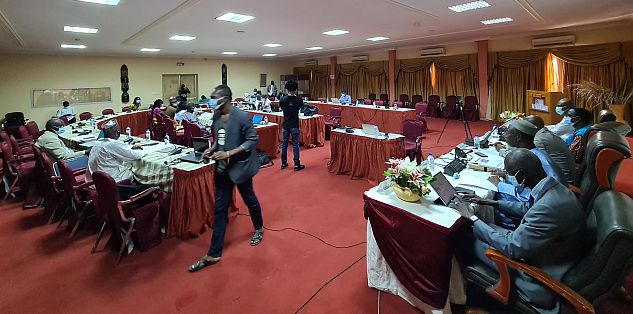 The official ceremony was presided by the minister of water and sanitation of Burkina Faso represented by his Secretary General, Mr. Allassoun SORI. The Executive Secretary of GWPO, Mr. Dario Soto Abril intervened online to deliver a speech.