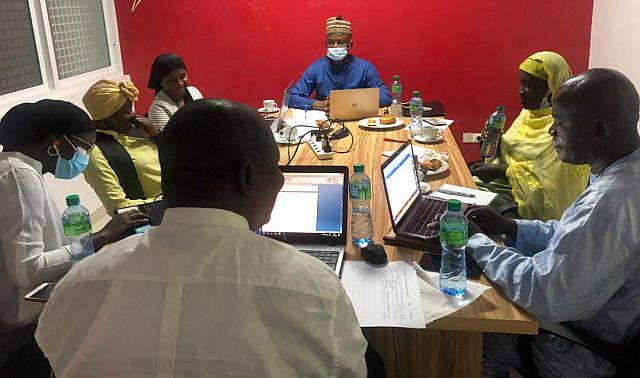 During the stay of the regional delegation, a programme of audiences and meetings was organized. After a day working session with the CWP executive secretariat on 16 November, the GWP team including the chairs and executives secretaries of GWP-WA and the CWP met on 17 November the Executive Secretary and a team of the World Water Forum to be held in Dakar in March 2022. The exchanges focused on the contribution GWP at regional and national levels could bring to the good organization of the 9th WWF. CWP Senegal is contributing to many of the Forum's working groups.
The delegation met the Director General of the National Sanitation Office (ONAS), Mr. Lansana Gagny Sakho on November 17, 2020. Discussions focused on extending the partnership to ONAS, the issues related to data availability with as a solution a citizen science platform, urban IWRM, training in IWRM in the field of sanitation, waste recovery with innovative solutions among others.
On 18 November, the regional delegation took part into the one-day workshop to mobilize the CWP management team for the promotion of IWRM in Senegal.
The CWP and GWP-WA delegation paid a courtesy and information visit to JICA on Thursday, 19 November 2020. This was an opportunity to introduce GWP as a whole and to highlight their areas of intervention in connection with those of JICA. A partnership proposal in the implementation of JICA's action plan, particularly concerning the training of young people and some identified projects was also discussed. The marketplace project co-organized with the Waterpreneurs organization was also discussed.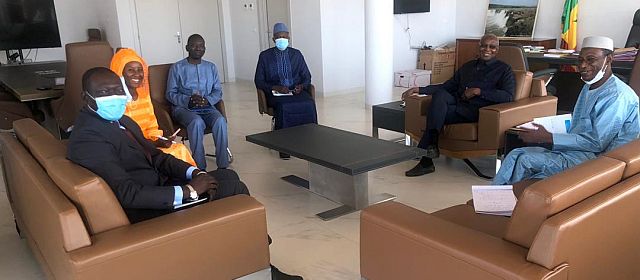 Two major accomplishments were done on November 20 starting with an audience with the Minister of Water and Sanitation of Senegal, Mr. Serigne Mbaye THIAM to introduce the CWP and discuss the contributions the CWP has brought, can and will still bring to the water sector in Senegal. This justifies why in the afternoon a MOU was signed between the CWP and the Directorate of Water Resources Management and Planning (DGPRE) of Senegal in the presence of the Chair and the Executive Secretary of GWP-WA.
The Memorandum of Understanding aims to establish an institutional framework for cooperation between the CWP and the DGPRE for close cooperation and partnership in order to promote the coordination and harmonization of their respective actions to achieve their common objectives and goals.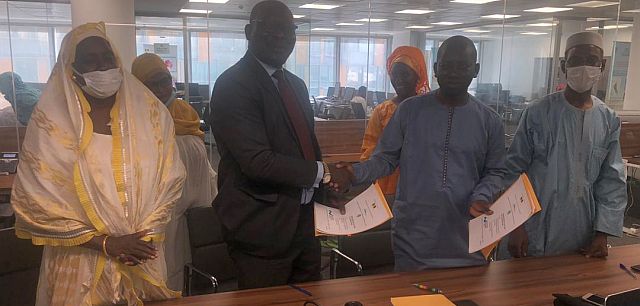 A press conference was held in the evening of November 20 to brief the media on the main achievements of this visit and introduce what GWP as a whole has done in the region and focusing the CWP results in Senegal.
The visit showed that CWP Senegal is well organized, building strategic partnerships and developed many fund-raising initiatives that are expected to bring results very soon. GWP-WA has expressed its total support to all processes in the country and will guide appropriately the CWP for more action and impact.