The Global Water Partnership has called for the development of a Global National Adaptation Facility for least developed countries (LDCs), to address the relatively low progress LDCs have made in the preparation of National Adaptation Plans (NAPs).
"LDCs are lagging in climate adaptation support," said Mr Alex Simalabwi, Global Water Partnership Southern Africa (GWPSA)'s Executive Secretary and GWP Global Lead on Climate Resilience. Mr Simalabwi was addressing the UNFCCC organised event "Accelerating climate risk management in the least developed countries (LDCs)".
"Only 6 out of the 46 LDCs have submitted their NAPs despite the fact that the global deadline to do so is the end of 2020," said Mr Simalabwi. "This is why GWP calls for the establishment of NAP Global Facility specifically for LDCs that will build on the foundation of the NAP Technical Working Group, which supports developing countries in the NAP process."
"The NAP Global Facility for LDCs will serve to mobilise high-level political commitment from local to global levels, raising the profile of NAPs for LDCs, and providing a global knowledge exchange platform for LDCs on adaptation," said Mr Simalabwi.
"The facility will also monitor progress on climate financing, scale-up access to finance, and share knowledge products and guidance for addressing the Nexus between food, water, energy and natural ecosystems in LDCs' work programmes," he added.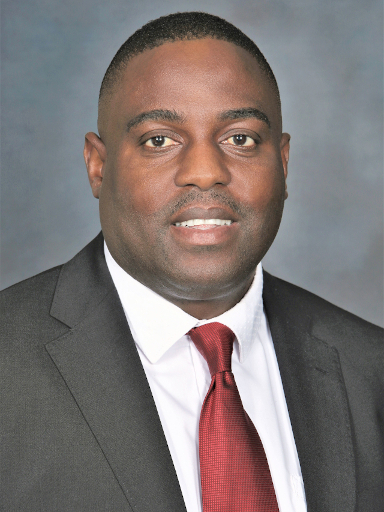 Mr Alex Simalabwi – Executive Secretary, GWPSA; GWP Global Head-Climate Resilience; Head-Africa Coordination
Mr Simalabwi said that the GWP Strategy 2020-2025 is targeting to mobilise EUR 10 billion across countries worldwide, to meet targets related to water security, SDGs, and climate resilience, with very specific targets of helping at least 30 countries, particularly LDCs, to access at least EUR 1 billion in climate finance. To date, GWP has supported 18 countries to integrate climate resilience and water security into their national development planning and processes, including Ghana, Zambia, Benin, Cameroon, and Uganda.
"Since 2001, UNFCCC has supported LDCs in climate change adaptation through several support programmes being run by UN Agencies and donor programmes," said Mr Paul Desanker, Manager of the Response Subdivision and Adaptation at UNFCCC. "A total of US $ 3 million for the formulation of NAPs was expedited in 2015/16, through the Paris conference of the parties (COP) decisions, along with support for the implementation of the priorities in the NAPs," he added.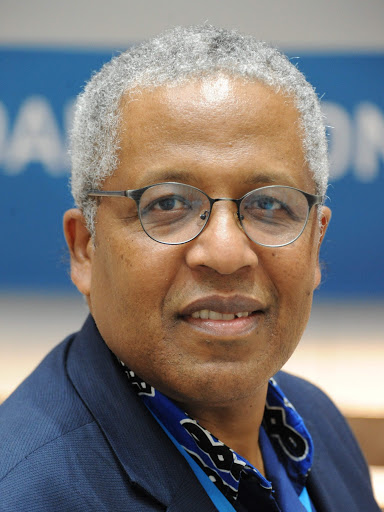 Mr Paul Desanker - Manager, Response Subdivision/Adaptation, UNFCCC
"We have observed some gaps in the development and implementation of NAPs for LDCs which include below par finance and technical resources; challenges of getting external expertise due to the COVID Pandemic, which therefore calls for the building of local capacity; inadequate technological and financial support to ensure LDC's success, and general capacity gaps within LDCs", said Mr Desanker.
The event "Accelerating climate risk management in the least developed countries (LDCs)" was held on 26 May 2021, as a side event to the UNFCCC Secretariat's first session of the Preparatory Committee for the 5th United Nations Conference on the Least Developed Countries (LDC5).
The objective of the event was to discuss specific gaps and needs in climate risk management at the regional level and identify priority needs that should be addressed in the next 10 years to ensure steady and significant progress of LDCs in addressing the adverse effects of climate change amidst other challenges including the COVID-19 pandemic.
It was also attended by Her Excellency Mrs Baomiavotse Vahinala Raharinirina - the Minister of Environment and Sustainable Development, Madagascar, who said that in light of the COVID-19 pandemic, climate resilience initiatives should take into account a clean, healthy, and sustainable economic recovery, whilst also developing cooperative frameworks that are accessible to LDCs and SIDS.