The meeting which was presided over by the GWP-CAf Chair , Mr Sylvain Guebanda had as objective to present the new format of this year's global Network meeting to partners and to brainstorm on the global question in order to ensure a joint GWP-CAf voice during the October 21-22 Network meeting.
The meeting began with an opening speech by the Regional Chair during which he expressed appreciation to all partners for their presence after which he highlighted the objectives of the meeting. He urged the water actors to think deep and contribute actively to the discussion on how to continue advancing the water security agenda in the COVID and post COVID context.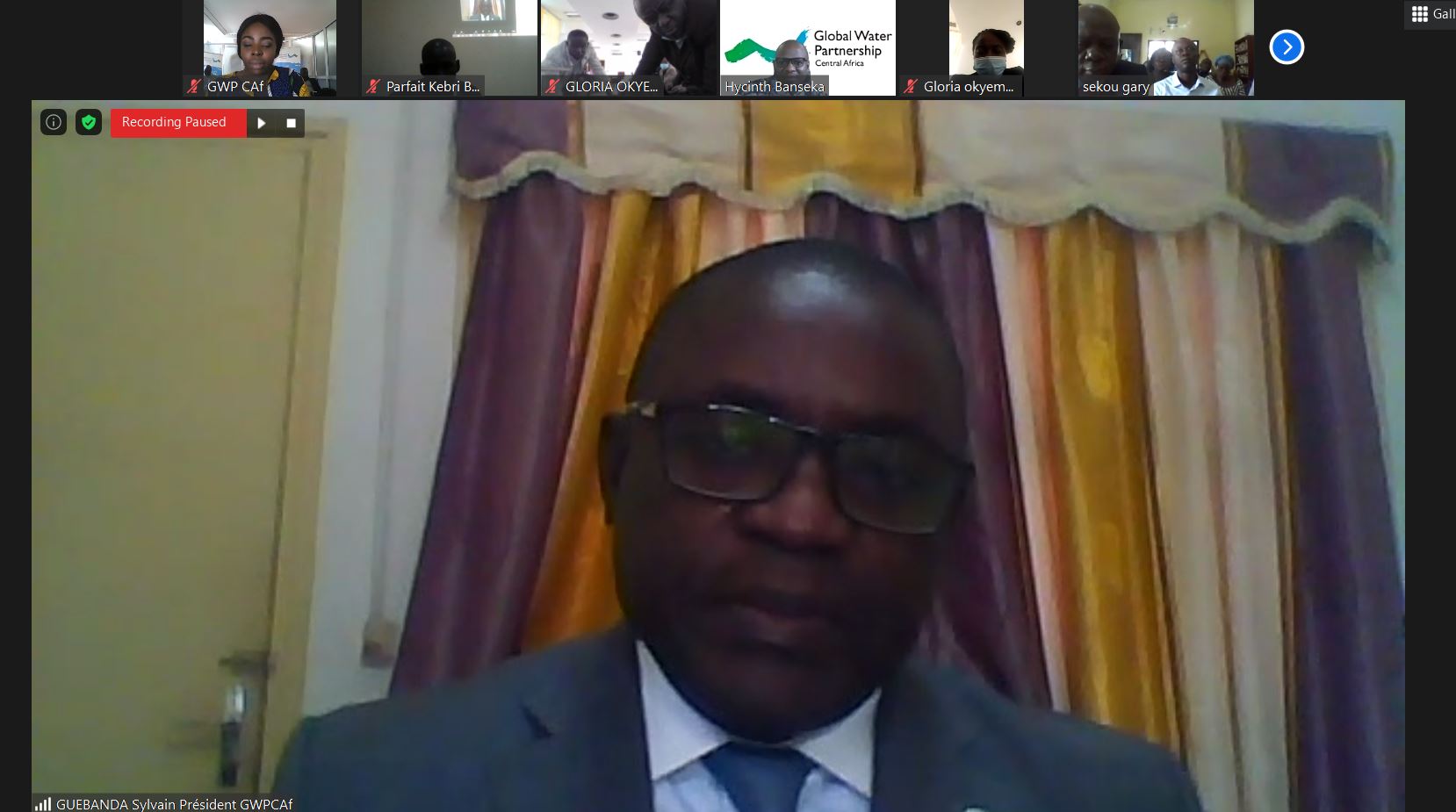 After the opening speech, a presentation was made by GWP CAf Communications Officer, Samyra Amabo highlighting the new format of the network meeting (from a 24hr long meeting to a two day meeting and from a "Follow the sun" format to a continental format) and another by the Regional Coordinator, Mr. Hycinth Banseka on the context of this year's global question on water and the Covid-19 crisis. He concluded his presentation by providing guidelines for the country level consultations with partners during which partners where to provide responses to the Global question based on their national reality.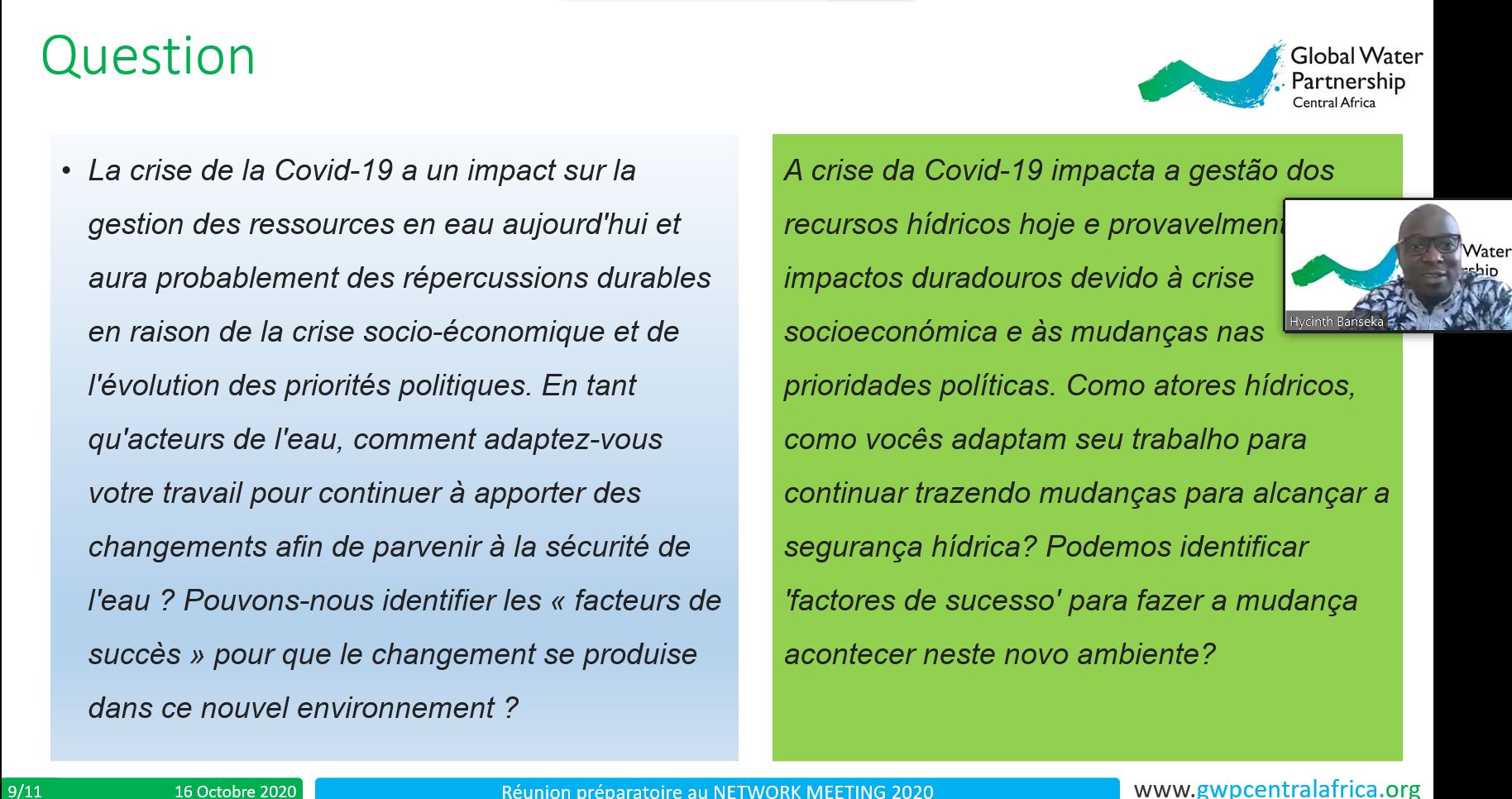 After deliberations on the how the water actors are adapting their work to continue bringing change despite the COVID 19 crisis and identifying success factors for change, the selected country rapporteurs presented the group decisions in the closing plenary which was broadcast live on Facebook. Partners had a chance to interact with each other and contribute ideas to country reports to ensure a shared understanding.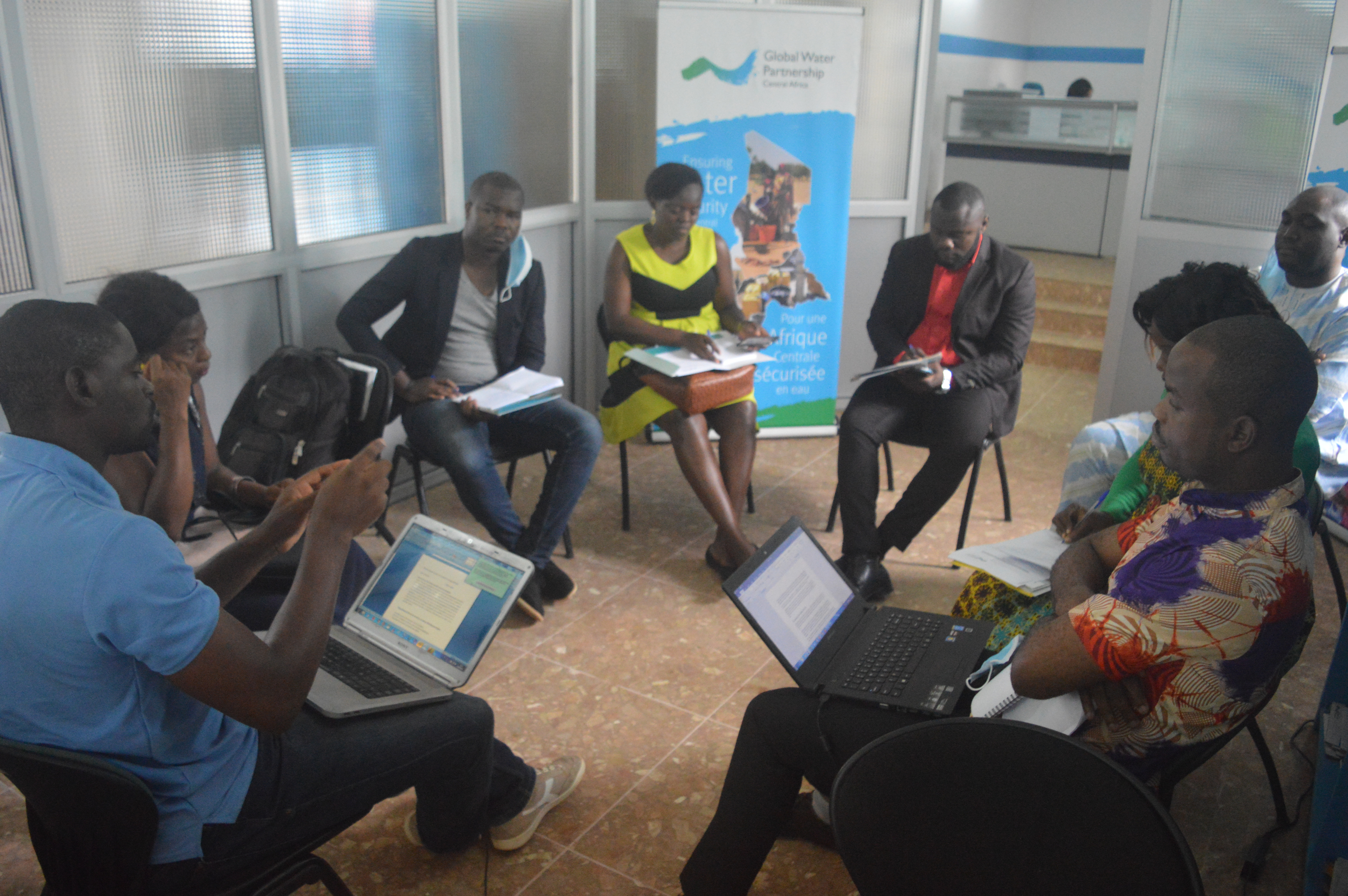 The regional consultation ended with words of appreciation from the Chair to the partners for their contributions and to CWPs for an increased mobilization of the partners. He also encouraged all partners to register and take part in Network Meeting with emphasis on the opening session on October 21st. The decisions of the country partner consultations will be consolidated and presented by the regional chair during the Africa and Mediterranean Continental Session of the Network Meeting October 22nd from 10:00 a.m. – 12:30 p.m. WAT.