GWP China, together with GWP SEA, SAS and CACENA, as well as Ministry of Water Resources of China, IWHR, Changjiang/Yangtze River Commission and Changjiang River Scientific Research Institute (CRSRI) attended the 2nd SCM for promoting processes of the 10th WWF to be held in May next year in Bali.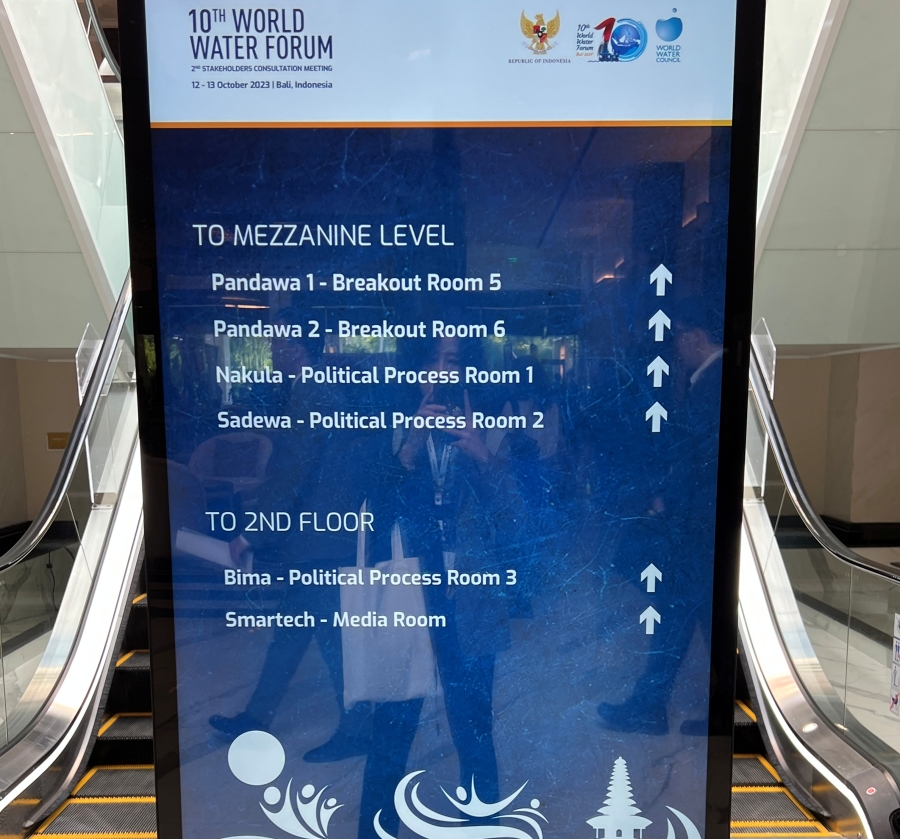 In Bali, all working groups of the Forum processes and water-related multi- stakeholders were invited to the 2nd SCM. In 3-day meetings, 1094 participants (254 international and 840 national organizations) from 73 countries gathered together involving in forum processes (Political, Thematic, Regional). They brought interim discussion results within each process working group and designed the Forum week with more concrete ideas for action and beyond.

After discussion on each Forum process and further activities, it reflected a more concrete interlink based on updated agenda and topics, political commitments, and action plans for 'Water for Shared Prosperity'.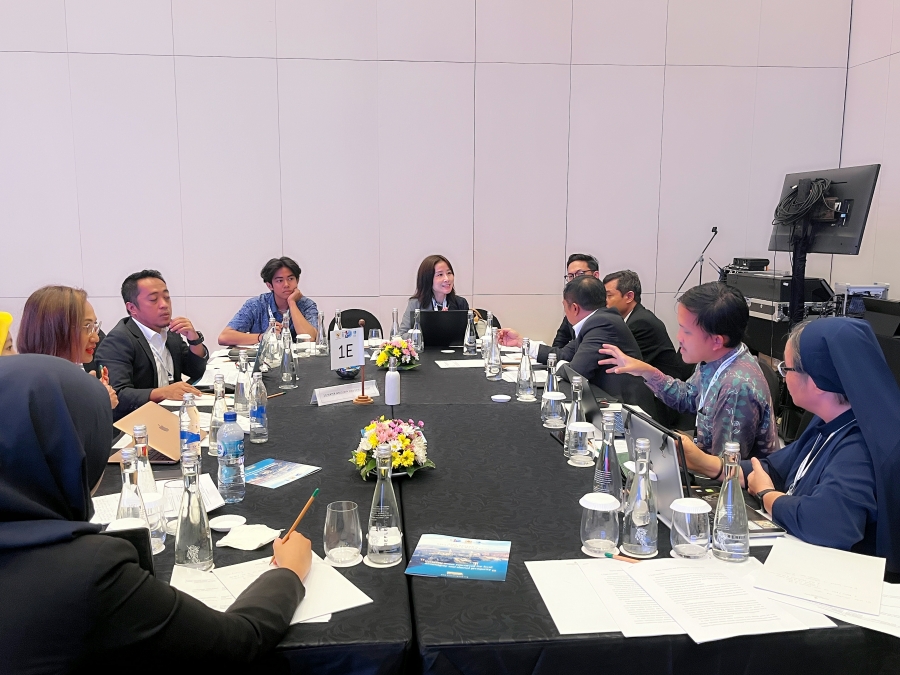 Regarding the Political Process, as the topic coordinator of 1E. Water insecurity and development, GWP China delivered designing concept of topics under the theme to other counterparts and theme coordinator at the first day working session, and exchanged ideas and inside messages of topics with participants in another two days during table discussions. After discussion and voting among stakeholders, one of proposed topics of GWP China "To Avoid Water Conflicts by Optimized Water Allocation and Equal Water Rights" was included into the "A Selection of Session Topics" of Theme 1-Water Security and Prosperity.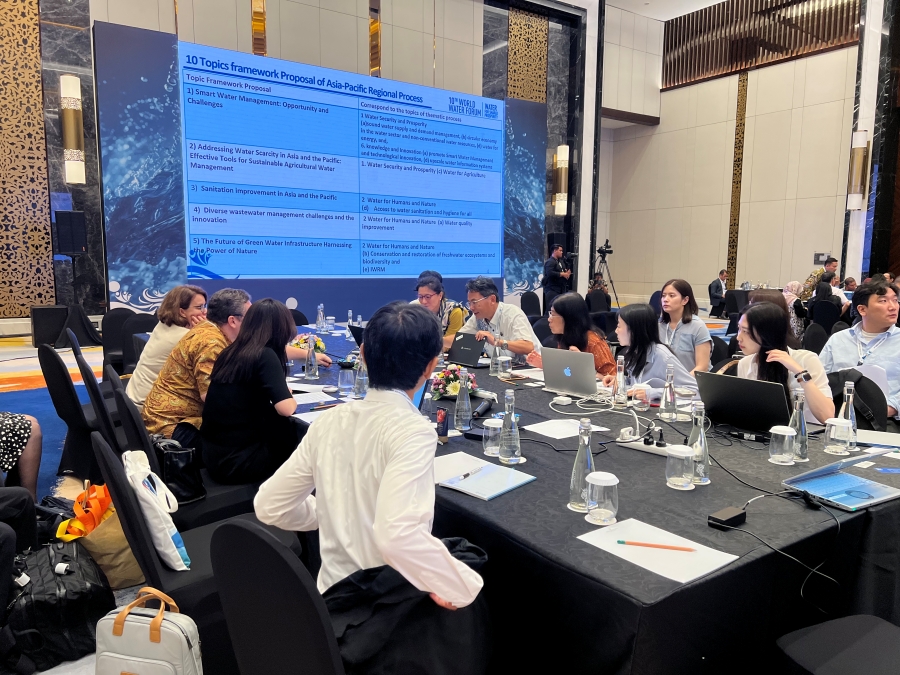 As for the Regional Process, GWP China facilitated CRSRI, host institute of GWP China Yangtze River Basin, to complete the table discussions and identify the topic session on "Smart Water Management for Resilience and Inclusive Water Services" after interactions with stakeholders in the sub-region of Northeast Asia.

The 2nd SCM expected to:
1.Develope political, thematic, and regional forums with in-depth discussions within each working group.
2.Make interlinkages between themes, regions, and three processes.
3.Plan further actions and designing final deliverables for the Forum week.
4.Design follow-up actions after the Forum.

Gathering in Bali was managing to advocate collaborations among stakeholders that would be essential for mobilizing the resources and capabilities required to tackle the challenges in the water sector. It also marked a significant milestone in the journey towards the success of the 10th World Water Forum.