However, Africa is also rich with talented and innovative individuals and organisations that can expedite the change Africa needs to adapt to the challenges of climate change.
To showcase sub-Saharan African initiatives that contribute towards building climate change resilience through water, the Ministry of Foreign Affairs of the Netherlands and Global Water Partnership teamed up to develop a parallel award process in GWP's Water ChangeMaker Awards, which celebrates the people making a visible difference towards climate resilience by changing water decisions in their communities.
For the parallel award, known as African Water ChangeMaker, 10 participants from sub-Saharan Africa with the highest scores were invited to submit answers to two questions:
How have your decisions increased climate change resilience?
How have your decisions enhanced African skills, economies, or ecosystems for a climate resilient future?
Eight submissions were received and were ranked by a jury of experts, including:
Fatema Rajabali UNFCCC
Madiodio Niasse, Formerly of International Land Coalition and GWP Technical Committee member, Senegal
Henk Ovink, Special Envoy for International Water Affairs for the Kingdom of the Netherlands 
Shehnaaz Moosa, Director Climate and Development Knowledge Network (CDKN).
The resulting three winners of the African Water ChangeMaker are now up for a public voting process and the People's Choice winner will be announced following the "Accelerating African Adaptation" event at the Climate Adaptation Summit (CAS) 2021, 4:30pm – 6:30pm on the 25th January.
To cast your vote, please click here.
The three winners of the African ChangeMakers Award who are up for the People's Choice Award are:
1. Strengthening Climate Resilience in the Kafue sub-Basin, Zambia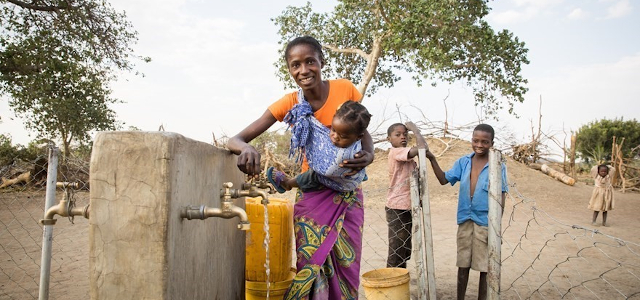 The objective of the "Strengthening Climate Resilience in the Kafue sub-Basin" (SCRiKA) Project, is to strengthen the adaptive capacity of rural communities to better respond to current climate variability and long-term consequences of climate change in the Kafue sub-basin. The Project introduces innovative ways of financing community-based adaptation interventions in selected climate-vulnerable areas by focusing on production systems which emphasize diversification and intensification in agriculture and natural resources technological innovations at the community level. This is in order to provide alternative livelihoods and ameliorate over-dependency on rain-fed agriculture. Read more
2. Changing Course Before the Flood: Lower Shire River Basin Flood Risk Management, Malawi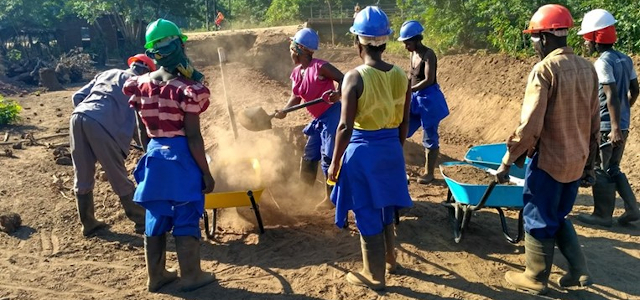 Recognising the severe humanitarian and economic impacts of flooding and drought, the Government of Malawi initiated an assignment aimed at developing and implementing National Guidelines for Community-Based Flood Risk Management (FRM); flood risk mapping, planning, design and construction of FRM measures; public education campaigns and the establishment of an appropriate flood early warning system in the Lower Shire Valley, as part of the wider Shire River Basin Management Programme (SRBMP). Read more
3. Engineering Support for Enhanced Ecological Infrastructure critical to Sustainable Adaptation Solutions for Water in Africa , Kenya, Lesotho, Malawi, South Africa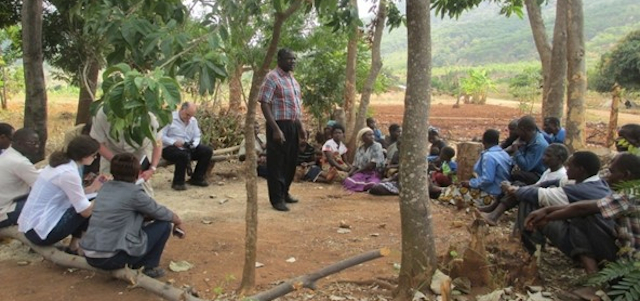 The Zutari Water Resources team's focus has been on enhancing the value of ecological infrastructure (EI) and integrating this with an engineering approach to address water challenges in Africa. Examples of this include engineering support for Working for Wetlands, determining the benefits of clearing invasive alien plants for improved water security for the City of Cape Town, flood risk management solutions in Malawi that embrace simple local labour based solutions, operating rules for dams to implement environmental flows, and the development of water resources development plans in a number of countries across Africa, most recently in Kenya, that embraces innovative approaches to the co-discovery of solutions with stakeholders to identify not only sustainable water resources development projects, but also the importance of incorporating environmental flows and ecosystem services. Read more