What is the GWL Programme?
Equitable and sustainable access to water, sanitation, and hygiene (WASH) services is critical to health, well-being, and livelihoods, while the effective implementation of integrated water resources management (IWRM) can help maximise economic, social, and environmental welfare. However, despite being interconnected, WASH and IWRM have often existed as two distinct practices.
The GWL Programme aims to break down these silos and demonstrate how IWRM and WASH can work together to overcome barriers for a more water secure world. As explained by GWL Programme Coordinator, Lesley Pories, the GWL Programme "is striving to promote climate-smart water management across ten countries … and what I find significant about this programme is that it's intentionally combining IWRM with WASH."
The programme is funded by the UK Foreign, Commonwealth and Development Office (FCDO), and implemented by GWP and the United Nations Children's Fund (UNICEF), as well as the Sanitation and Water for All Partnership (SWA), and the WHO/UNICEF Joint Monitoring Programme (JMP).
By strengthening leadership and collaboration in IWRM and WASH at the global and national levels, the GWL Programme aims to empower new voices to advocate for the critical importance of sustainable IWRM and WASH services for health, livelihoods, economic growth, and climate resilience. It seeks to support governments in implementing inclusive, climate-smart water policies and strategies, ultimately resulting in better-served and more climate resilient communities.
In line with this, GWP's Eastern Africa Regional Coordinator, George Sanga, observed that the GWL Programme will enable GWP to "strengthen our leadership in climate-resilient IWRM and WASH interventions … and is an excellent opportunity for GWP … to convene stakeholders to exchange and act on issues of IWRM and climate change, and complement the efforts in WASH."
GWL Programme workshop
Against the backdrop of the recent 9th World Water Forum in Dakar, Senegal, GWP's GWL Programme country and regional leads from around the world met for a two-day workshop. Coinciding with the conclusion of the first year of the GWL Programme, the workshop provided a unique opportunity for workplan development going into the second year. With GWP experts attending the 9th World Water Forum in person, the workshop was able to leverage more of their expertise and energy than a virtual event could have.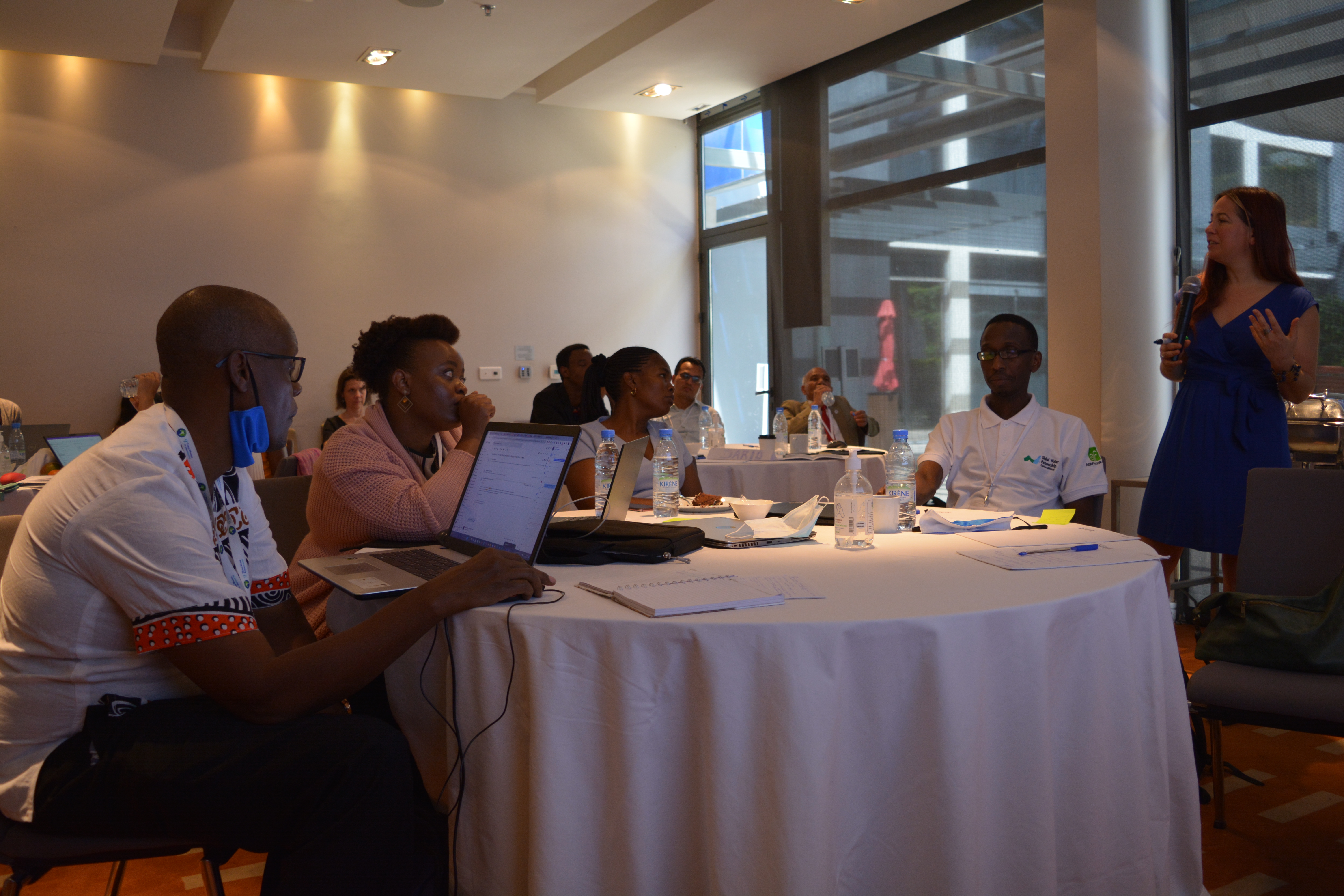 During the sessions, teams engaged in group discussions and exercises that focused on key components of the GWL Programme while building communication and rapport across the teams. The first day focused on programme structure, overcoming silos, and building a country-level understanding for partnerships that achieve consolidated IWRM and WASH goals. This involved discussing the value of taking joint approaches to IWRM and WASH challenges, aligning GWP and UNICEF partners at the national level, and identifying opportunities for the upcoming 2022 SWA Sector Ministers Meeting. Executing cross-sectoral partnerships effectively will be a challenge, but the GWL Programme hopes to act as a model for how similar partnerships could work in the future. "Global water leadership starts with leading by example," emphasized Pories.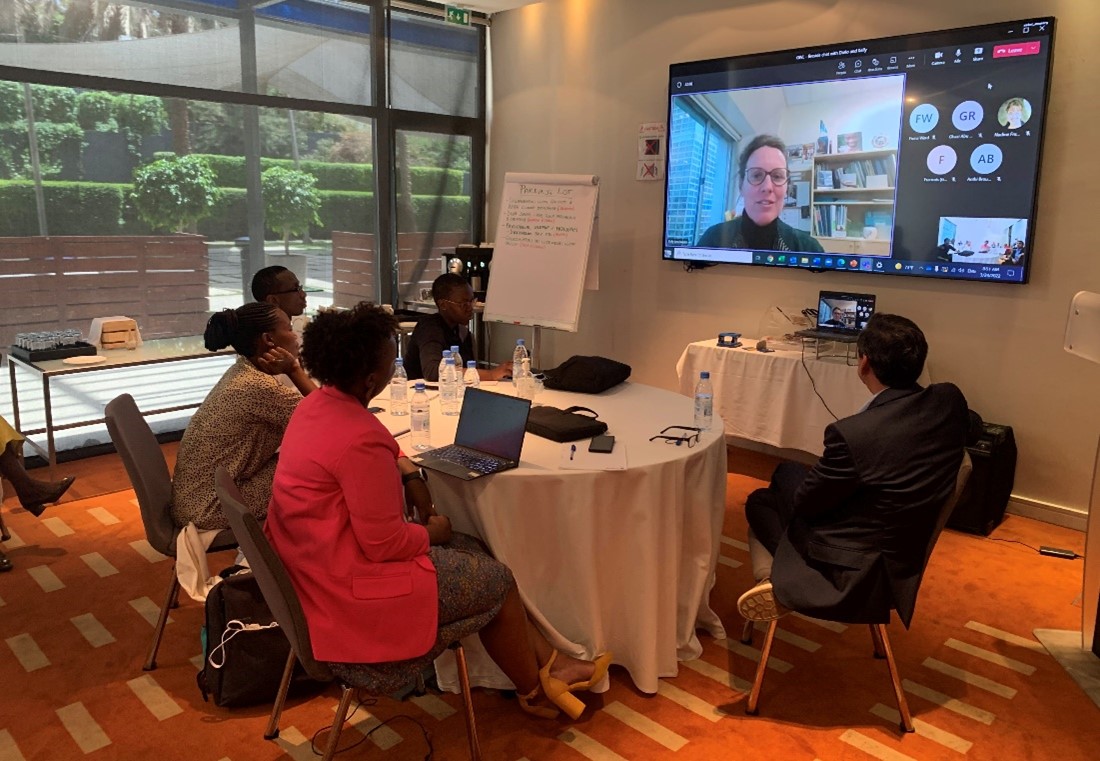 GWP's GWL team interacts with UNICEF Director of WASH, Kelly Ann Naylor, as well as GWP Executive Secretary Dario Soto Abril, during a special 'Riverside Chat' during the workshop
Day two covered the nuances and tools for building water leadership, such as the incorporation of transformative gender participation, climate resilience, and innovative finance into water policy, and the use of data from the Alliance for Global Water Adaptation (AGWA) Water Tracker to inform policies. It also explored stakeholder engagement, with Litumelo Mater-Sievers, GWP Southern Africa Gender Specialist, highlighting that, "for gender, this is where we want to see partnerships and inclusion of organisations with competent gender knowledge and competent gender experts … to ensure that the gender dimension is included – the interests and issues of women, people who are disabled, vulnerable groups, marginalised groups. Everyone must be considered so that we do not leave anyone behind."
Programme Implementation