Committee Members are appointed by the Sponsoring Partners for a term of three years. No Committee Member may serve more than two terms. Gender and regional balance on the Committee, and throughout the Partnership, is given high priority. Committee members serve in their individual capacity.
Quick shortcuts to member surnames:
Bereciartua, Bakurin, Bynoe, Hamilton, Ilagan, Moripe, Ramsundersingh, Sealy, Siddiqi, Soo and Werneck.
Find out who are on the GWP Nomination Committee.
Steering Committee Members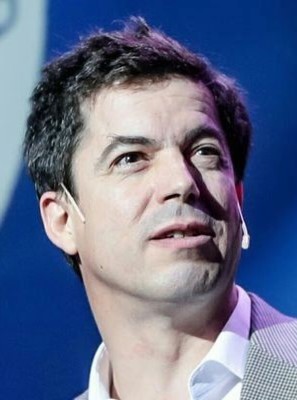 Pablo Bereciartua, Chair, Argentina
Mr. Bereciartua is Chair of the Global Water Partnership. He is the former Secretary of Infrastructure and Water of Argentina (2017 - 2019) responsible for one of the main federal investment areas (water supply and sanitation, adaptation to climate change, expansion of the agricultural frontier and large scale infrastructure including dams and aqueducts) and the definition and implementation of the National Water Policies. He was also Undersecretary of Water Resources of Argentina (2015 - 2017); President of the Water Planning Agency of the Buenos Aires metropolitan area (2015 - 2019), in charge of defining the water supply and sanitation service for 14 million people; and Director of Infrastructure of the Government of the City of Buenos Aires (2007 - 2009). He is the current President of the Argentine Engineering Center.
Mr. Bereciartua is also a Professor at the University of Buenos Aires (UBA) and former Dean at the Buenos Aires Institute of Technology (ITBA). He is a member of the Advisory Board of the EIT Climate KIC and a member of the Steering Committee at the International Symposium on Next Generation Infrastructures (ISNGI). He has graduated with honors from Universidad Nacional de la Plata, Argentina and holds graduate degrees from University of California at Berkeley in California, USA, the UNESCO-IHE Institute in Delft, The Netherlands and the Universidad de San Andres (MBA) in Buenos Aires, Argentina.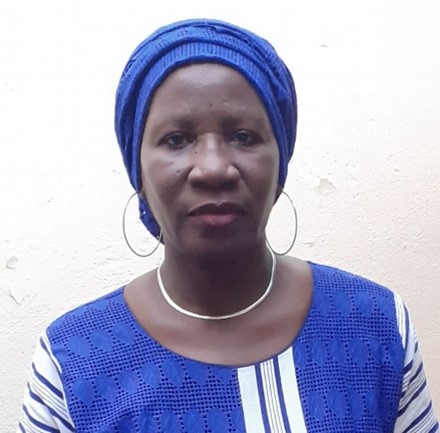 Ndey Sireng J Bakurin, The Gambia
Ms. Bakurin is a career Environmental Management and Sustainable Development Expert. Currently the Executive Director of The Association of NGOs (TANGO) in The Gambia and a former Executive Director of the Gambia National Environment Agency. Mrs. Bakurin is the Chairperson of the GWP Country Water Partnership (CWP) in Gambia and a previous member of the Steering Committee of the GWP West Africa. Her educational background includes MSc and BSc degrees in Environmental Studies and Environmental Education coupled with a post graduate higher diploma in international and development studies.
She has more than 26 years of accumulated professional work experience in environmental and natural resources management including policy and management, gender, education, sustainable development, impact assessment, creative stakeholder engagement, monitoring &evaluation, capacity, and network building.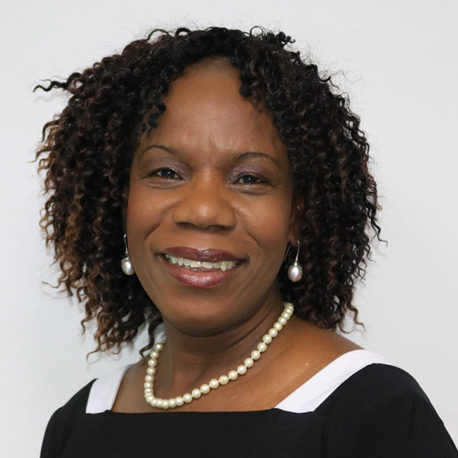 Paulette Bynoe, Guyana
Dr. Bynoe is a Senior Lecturer and current Deputy Dean of the School of Graduate Studies at the University of Guyana. She has a Ph.D. in Geography, a M.Phil. in Environmental Education, a B.A. in Geography, and formal training certificates in Climate Change, Environmental Management, and Community Disaster Risk Management. Her research interests are environmental education, natural resources and environmental policy, sustainable livelihoods, climate change, and disaster vulnerability.
Dr. Bynoe is the recipient of the Golden Arrow of Achievement for research that contribute to policy making, and for environmental education and training.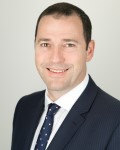 Mr. Hamilton is the Director at Hamilton Strategic, an advisory firm focused on sustainable development across the private, public, and not-for-profit sectors. He has over 18 years in sustainability and environmental fields both within and outside of industry, including five years at BHP. Currently, Ross also serves as a Senior Advisor on water issues to both the UN Global Compact CEO Water Mandate and tothe Pacific Institute, and as a Senior Climate Advisor to the International Finance Corporation (IFC).
Prior to launching his own business, Mr. Hamilton was a Director at the International Council on Mining and Metals (ICMM) based in London, responsible for environmental stewardship, climate change, and social progress programmes. He holds a Bachelor of Science (First Class Honours) degree from Monash University and a Master's degree in Sustainability Management from Curtin University.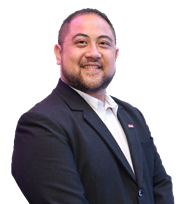 Christopher A. Ilagan, Philippines
Mr. Christopher A. Ilagan is Corporate Affairs Director at Cargill Philippines, since July 2019, also covering the Taiwan and Hong Kong markets. Over the years, Chris has built his expertise in the government and regulatory affairs space working across a number of companies, including 3M, Manila Water Company, and International Container Terminal Services.
Chris maintains a personal advocacy on water sustainability and governance. He is Chairperson of the GWP Philippine Water Partnership and remains an active voice in the water sector pushing for water governance reforms guided by the principles of Integrated Water Resources Management.
Chris holds a Masters in Political Economy with specialization in International Relations and Development from the University of Asia and the Pacific, where he also received his Bachelor of Arts in Humanities.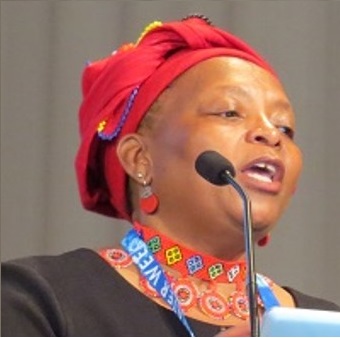 Nchedi Sophia Maphokga-Moripe, South Africa
Ms. Nchedi Sophia Maphokga-Moripe is the Chief Director, Executive, Strategic Partnerships, of the Department of Water and Sanitation of South Africa. She has 39 years of experience in different responsibilities and at various levels. She is a member of the International Advisory Committee of the UN Water Action Decade 2018-2028; board member GWP Southern Africa; negotiator for the G20 Water Platform; South Africa's Sherpa for the High Level Panel on Water; SCM Water and Politics; Stockholm WWW; UN Women Major on CSW. She is experienced in intersectoral engagements for water, energy, and mining.
Her awards include Leader Public Service, Women's Sector Groups, Best Special Programmes Coordinator, Best Public Service Employee of the Year.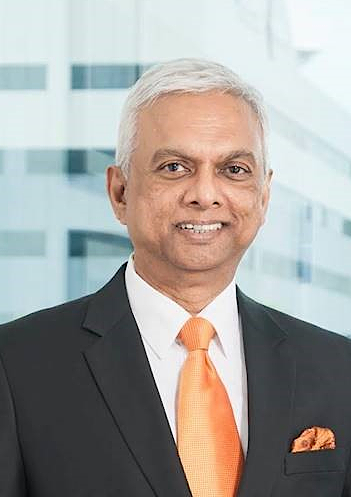 Atem S. Ramsundersingh, Singapore
Mr. Ramsundersingh is the Founder, Chief Executive Officer and Board Director of WEnergy Global Pte Ltd based in Singapore. The company is a one-stop provider of renewable energy solutions (i.e. solar, tidal, wind, hydro and bio-systems and smart power distribution systems, including energy storage systems), currently recognised as one of the major quality providers of hybrid powered microgrids.
Mr. Ramsundersingh brings in over 30 years of extensive international experience and knowledge about project and new business development in emerging economies with complex decision-making and investment environments. He also brings in his extensive knowledge and experience in industrial manufacturing processes, supply chain and quality management, utility management, strategic management of operations, investment portfolio management, deal structuring and commercialization of businesses. He has a vast network of contacts in over 70 countries, including several Multilateral Agencies in the area of industry, energy, water and development finance.
Mr. Ramsundersingh is a former Senior Manager with The World Bank Group (Washington DC, USA) and a Program Director with the UNESCO-IHE Institute for Water and Environment (Delft, The Netherlands). He obtained a Masters' Degree in Infrastructure Engineering at Delft University of Technology in The Netherlands and has been trained at the Harvard Business School in Corporate Renewal and Change Management and Cambridge University in Sustainable Industrial Leadership.
At 32, Ms. Sealy is an environmental professional, currently working as an Assistant Project Coordinator in the Biodiversity and Conservation Section of the Ministry of Environment and National Beautification in Barbados. She has forged her path to environmental management and education from a young age, growing up in a rural area and curious about how nature works.
For her educational career, she gained an Associate's Degree in Environmental Science from Combermere School and a Bachelor's degree in Environmental and Natural Resources Management with Biology and Master's degree in Natural Resources and Environmental Management with a Climate Change focus, both from the University of the West Indies. She was an educator between 2010 and 2018 teaching various subjects at secondary schools including Geography, Sicial Studiesand Environmental Science.
She joined the Caribbean Youth Environment Network (CYEN) in 2013 and she was the Regional Chairperson of CYEN 2014 - 2019. Ms. Sealy also participated as a youth in various regional and international conferences such as the United Nations Biodiversity and Climate Change Conferences representing CYEN. Throughout her journey, she gained notable accomplishments, including the Queens Young Leader Award, Commonwealth Young Achiever, One Young World Ambassador and the Latin America and the Caribbean representative for Disaster Risk Reduction. She aims to become a natural resources specialist in the near future and continuing enabling youth to address development issues. As of 1 December 2020, she is holder of the first Permanent Youth Seat on the GWP Steering Committee.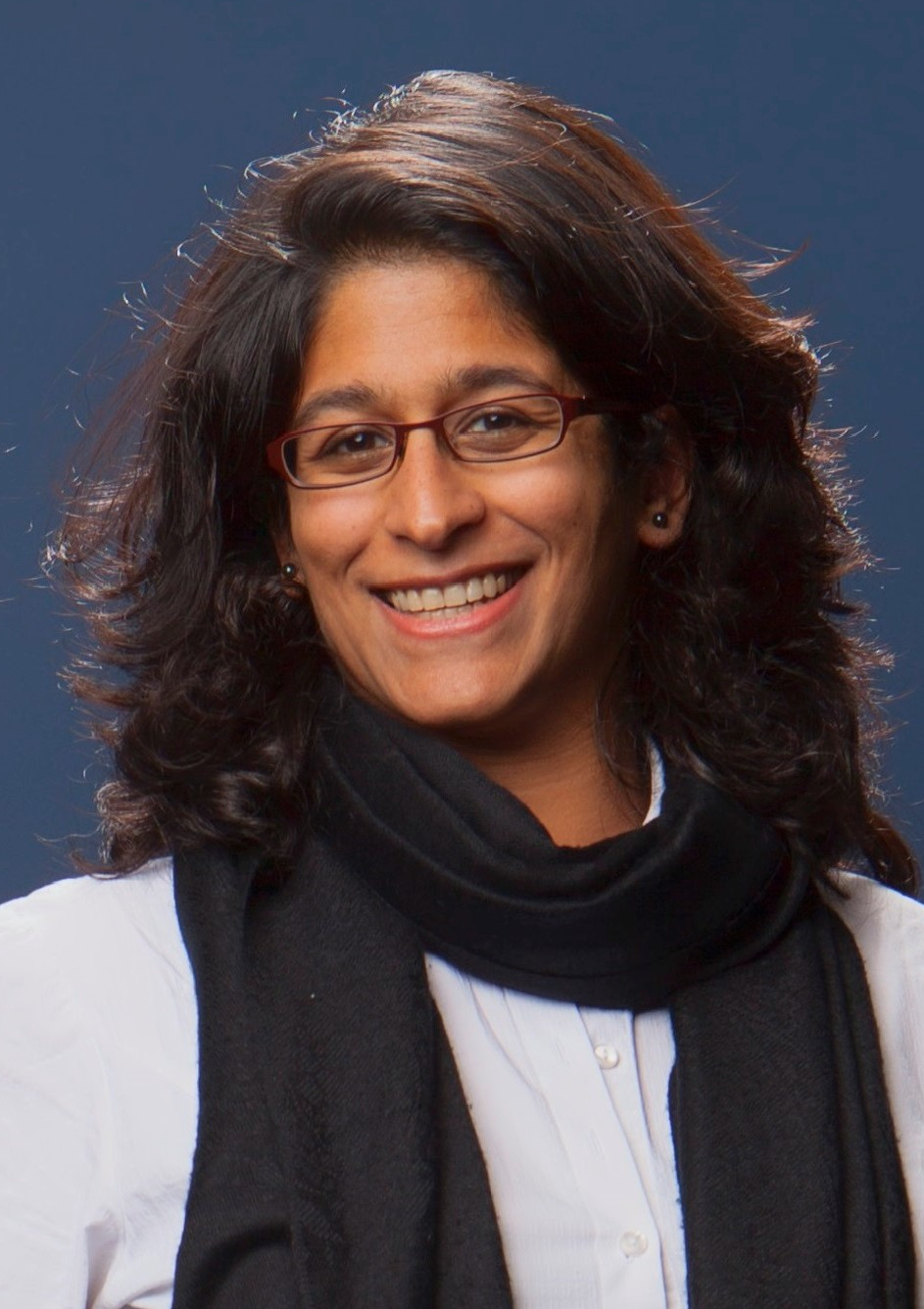 Ms. Siddiqi is Chief Financial Officer (CFO) for Europe at the International Rescue Committee, the global humanitarian and development organisation. She has a background in both corporate and non-profit sectors in European and global contexts, providing leadership of finance, resources, compliance and regulatory functions.
Having spent the earlier part of her career in corporate finance and management consultancy, she is able to bring that experience to the NGO sector. She is skilled in developing and executing organisational strategy, business development and investment appraisal and implementation.
She is a Chartered Accountant by profession and holds a Master of Laws (LLM) (with Distinction) in International Human Rights and Humanitarian Law; and also a Bachelor of Laws (LLB).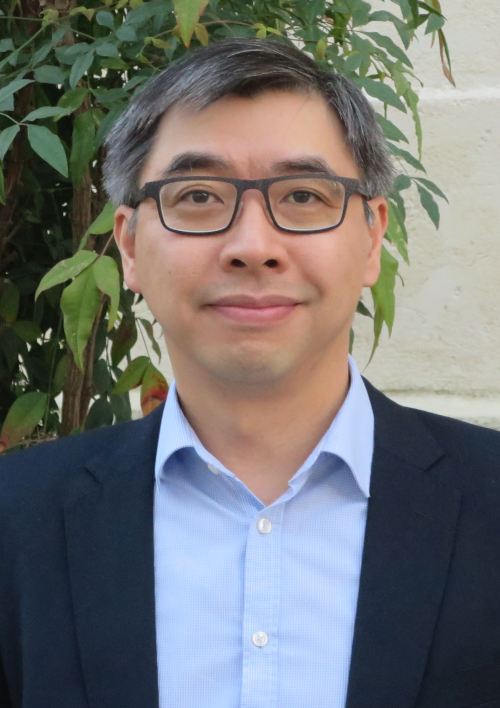 Mr. Soo is an executive and consultant in water resources management. He brings a combination of experience in global water leadership, institutional development, management and policy expertise. Currently Executive Director of the International Association for Hydo-Environment Engineering and Research (IAHR), he has also been Executive Director of the World Water Council and the International Water Resources Association (IWRA).
Mr. Soo has a background in consulting to international institutions, public authorities, academia, as well as private industry. His current focus areas include institutional arrangements, strengthening the link between knowledge generation, science and policy making; water quality; building networks between private industry, research and government stakeholders; as well as strategy and technical consulting in the sector of water and natural resources.
Over the years, he has participated in numerous international committees and task forces. He holds a research masters degree in geography; and a degree in computer systems engineering (electrical). He is a founding member of the Water Policy Group and chairs the International Advisory Committee of the UNSW Global Water Institute as well as the Membership Committee of IWRA.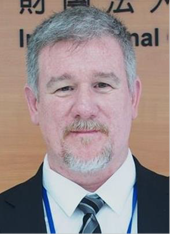 Jorge Werneck Lima, Brazil

Mr. Werneck is a senior researcher on Hydrology and IWRM at the Brazilian Corporation for Agricultural Research - Embrapa, since 2001. He is the former Director of the Regulatory Agency for Water, Energy, and Sanitation of the Federal District – Adasa/Brazil (2017-2022), and he is the current Deputy Superintendent of Plans, Programs and Projects at the National Water and Sanitation Agency – ANA/Brazil. He is an Agricultural Engineer with master's degree in Agronomy (Irrigation and Hydrology) and PhD in Civil and Environmental Engineering (Water Resources and Environmental Technologies), always working with water monitoring, modeling and managing.
Mr. Werneck has a background on research, planning, management, and regulation of the Water and Sanitation sectors. He has an expressive scientific production on that fields, with more than 2,400 citations registered on google scholar. He was the vice-president of the Brazilian Association of Water Resources – ABRHidro (2017-2018), and of the Brazilian Association of Regulatory Agencies – ABAR (2019-2020). He acted as vice-chair of the Thematic Commission of the 8th World Water Forum (2016-2018) and, after that, he was Governor (2018-2022) and Bureau Member of the World Water Council - WWC (2020-2022), actively participating in commissions, task forces and preparation processes of the 9th Forum.
Financing Partners Group representative (rotation, currently Maria Vink/SIDA)
Programme Subcommittee
Atem Ramsundersingh – Chair
Jamilla Sealy – Steering Committee member
Jorge Werneck Lima – Steering Committee member
Nchedi Moripe – Steering Committee member
Abdoulaye Sene – Chair of Regional Chairs
Jae So – Chair of Technical Committee
Audit & Finance Subcommittee
Tom Soo – Chair
Naima Siddiqi – Steering Committee member
Nday Bakurin – Steering Committee member
HR Subcommittee
Christopher Illagan – Chair
Paulette Bynoe – Steering Committee member
Ross Hamilton – Steering Committee member
Ex Officio Members
Chair of GWP Regional Chairs
GWP Executive Secretary
GWP Technical Committee Chair
UN-Water Representative
Permanent Observers
United Nations Development Programme
The Nomination Committee
Link to the Nomination Committee.