Committee Members are appointed by the Sponsoring Partners for a term of three years. No Committee Member may serve more than two terms. Gender and regional balance on the Committee, and throughout the Partnership, is given high priority. Committee members serve in their individual capacity.
Steering Committee Members

Mr. Howard Bamsey, Chair
Howard Bamsey, a citizen of Australia, is a graduate of the University of Queensland. He is Adjunct Professor at the University of Sydney and the Australian National University, and an Honorary Professor at the Australian National University. He has been a prominent leader in public service and diplomacy in the environmental field, particularly climate change.
Mr. Bamsey's diplomatic career included time as Ambassador to the UN (Geneva); Chief Executive, Australian Greenhouse Office; Deputy Secretary, Department of Climate Change; and Special Envoy on Climate Change. Later, he was Director General of the Global Green Growth Institute (GGGI) and then Executive Director of the Green Climate Fund (GCF).
Photo library with Mr. Bamsey.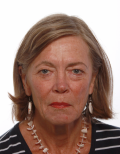 Dr. Gunilla Björklund, Sweden
Dr Gunilla Björklund has a broad experience in international water issues. She was an assistant professor in physical Geography at Uppsala University in the 80s, and she also worked at the international secretariat for the International Geosphere Biosphere Programme before joining the Swedish government in 1990. There she negotiated a large part of Agenda 21, including the freshwater chapter for Sweden in the Rio-process.
During her work at the Swedish Foreign Ministry she was a member of the Swedish delegation to all three "Rio-conventions". She left the Swedish government late 1994 to become the executive secretary for the UN "Comprehensive Assessment of the Freshwater Resources of the World", working with 8 UN agencies towards a comprehensive report delivered at the UNGASS 1997.
Dr Bjorklund is director of GeWa Consulting, Sweden. In that role, she was one of the authors of the UN World Water Development Report 3.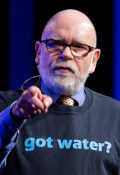 Dr. Michael E. Campana, USA
Education: PhD, Hydrology
Dr. Campana is Professor of Hydrogeology and Water Resources Management at Oregon State University and former Director of its Institute for Water and Watersheds. He previously directed the Water Resources Program at the University of New Mexico, where he is Emeritus Professor of Hydrogeology, and was a research hydrologist at the Desert Research Institute and professor at the University of Nevada-Reno.
His expertise and interests include: hydrogeology; hydrophilanthropy; IWRM; WaSH; and education. He has worked in the arid US West, Central America, South Caucasus (where he directed NATO's South Caucasus River Monitoring Project in the Kura-Araks basin), among many other regions. He has served on numerous National Research Council committees, including the Klamath Basin and California Bay-Delta committees, presided over the American Water Resources Association, and chaired the National Ground Water Association's Scientists & Engineers division. Campana founded and directs the Ann Campana Judge Foundation. As WaterWired he blogs and Tweets on water and related issues.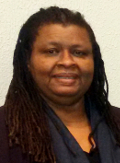 Dr. Fredericka Deare
Fredericka Deare has a Ph.D. in Soil Science and is an Environmental Consultant with over 20 years experience working as a specialist in the small island states of the Caribbean. As an environmental planning specialist her expertise includes environment management, social assessment and gender analysis and and has done extensive research on the topic. She is a member of the Board of Directors and Principal Consultant with Kairi Consultants Limited. Kairi Consultants is recognised as a leading consulting firm in the Caribbean region on matters of poverty assessment and socio-economic development planning. She has coordinated many of the company's environmental and social development projects commissioned by governments and regional and international development agencies.
Her experience in the water sector includes her involvement in Gender and Water where she serves as the Coordinator of the Institute of Gender and Development Studies Women, Gender Water Network located on the St. Augustine Campus of The University of the West Indies. Dr. Deare has served two three year terms on the GWP Caribbean Steering Committee.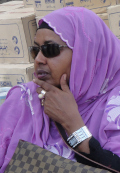 Ms. Asli Duale, Somalia
Ms. Duale brings together knowledge from her degree in Business and Postgraduate diploma in Philosophy and Islamic Studies and over 23 years' experience in conflict resolution and peace building.
Ms. Duale has extensive knowledge of campaigning and conducting training, with specific respect to women and gender balance in South Central Somalia, upholding equality regardless of age, race, religion or nationality for the focus on one objective, to meet the basic needs of every human being on earth. She received many awards, including the Christopher Blind Mission (CBM) award for the Best Activist Campaign against the Blindness in East Africa in 1999.
Ms. Duale is the Chair of GWP Somalia and she has also gained experience and knowledge in GWP's work and vision as a member in the executive committee of the Somali Country Water Partnership, which she is one of the founders in 2014. For several years Ms Duale has gained a very wide knowledge about water issues as she many times chaired water meetings and managed workshops on water in Somalia. Ms Duale has actively participated in the GWP Eastern Africa Steering Committee meetings.

Dr. José R. Fábrega D., Panama
Dr. Fábrega is Director of the Center for Hydraulic and Hydrotechnical Research (CIHH) of the Technological University of Panama (UTP). He has more than 20 years of experience as a researcher in several areas of Environmental Engineering such as: Photochemical reactions, Mass transfer of pollutants in soil-water systems, study of physical properties of airborne particles. More recently, he has worked on issues related to the water and carbon cycle, watershed management and climate change.
Dr. Fábrega obtained his Civil Engineer degree from the Santa María La Antigua University (USMA) in Panama, and a Master's and a PhD in Civil Engineering with an emphasis in Environmental Engineering from Purdue University, Indiana, USA. He has published more than fifteen articles in scientific journals, and he has co-authored two book chapters: one on "Urban Waters in Panama" and another in "Water Quality in Panama". He has also written country technical reports on diverse issues.
Dr. Fabrega has also directed more than 15 thesis both at undergraduate and graduate level. As a teacher, Dr. Fábrega has been a part-time professor at the USMA and UTP where he has taught courses both at bachelor's and master's level. Additionally, from 2013 to 2017 he was President of GWP´s Panama chapter and representative of the Panamanian Association for the Advancement of Sciences (APANAC) within the water programme of the Interamerican Network of Academy of Sciences (IANAS). Since 2015 he is a member of the National Research System of Panama (SNI).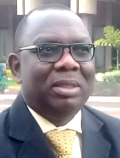 Prof. Mathias Fonteh, Cameroon
Education: PhD in agricultural engineering, specialising in water resources management from Colorado State University.
Mathias Fonteh is Professor of Water Resource Management and the Director of the College of Technology at the University of Bamenda in Cameroon. He is a founding member of GWP in Cameroon and in Central Africa and the founding chair of GWP Cameroon. He was previously the Head, Department of Agricultural Engineering, in the Faculty of Agronomy and Agricultural Sciences of the University of Dschang in Cameroon.
He is an independent consultant with expertise in agricultural water management and sustainable water resources management for socio-economic development in a changing climate, based on the principles of integrated water resources management. He has demonstrated managerial and leadership skills in public sector and NGO settings and in the elaboration of development strategies.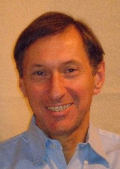 Dr. József Gayer, Hungary
József Gayer, born in 1948, holds a MSc in Mechanical Engineering from the Technical University of Budapest and a PhD in Urban Water Management from the Corvinus University of Budapest. He has previously held the positions of Head of Section of the Ministry of Environment and Water, responsible for the implementation of EU Water Framework Directive and Director of the International Post-graduate course on Hydrology in the Water Resources Research Centre (VITUKI).
József's involvement with GWP dates back to the establishment of GWP Central and Eastern Europe and since then he has continuously contributed to the region's development and growing. In 2011 he was elected Chair of GWP Hungary and thanks to his strategic actions GWP Hungary has gained a full recognition by all important authorities in Hungary.
József is member of various associations, including the Hungarian Hydrological Society, the International Association of Hydrological Sciences, the Scientific Committees of the General Directorate of Water Management and of the Hungarian Academy of Sciences and author and co-author of around 100 papers, lecture notes and book chapters in different fields of water management.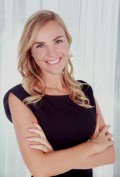 Ms. Mina Guli
The founder and Ambassador for Thirst, Mina is a global leader, an entrepreneur and adventurer passionate and committed to making a difference in the world. Following a 15-year successful career as a world leader in climate change, including cofounding Peony Capital – a company that provides capital and knowledge to Chinese companies to help them mitigate their impact on the environment - Mina established Thirst, an organizational initiative of the Young Global Leaders of the World Economic Forum. Mina is also a keen ultra-distance athlete, having started running at the age of 22 after a severe injury. She runs to raise awareness and inspire action around the global water crisis.
Mina was appointed by the Chinese Government as an Advisor to their Education for Sustainable Development Program and runs with the support of the United Nations Development Program. She was named a Young Global Leader by the World Economic Forum in 2010, is a recipient of a Future Leadership Award from the Australia Davos Connection, named as one of Australia's "50 for the Future", was a finalist for the Australian Female Alumni of the Year, and honored as one of Australia's 100 most influential women – twice. She is an advisor to the Chinese Government's sustainability program, on the Academy for the US$1million Global Teachers Prize, and recently joined the inaugural board of the Antarctic Science Foundation.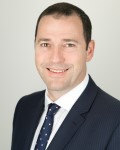 Mr. Ross Hamilton
Ross Hamilton is the Director at Hamilton Strategic, an advisory firm focused on sustainable development across the private, public, and not-for-profit sectors. He has over 18 years in sustainability and environmental fields both within and outside of industry, including five years at BHP. Currently, Ross also serves as a Senior Advisor on water issues to both the UN Global Compact CEO Water Mandate and tothe Pacific Institute, and as a Senior Climate Advisor to the International Finance Corporation (IFC).
Prior to launching his own business, Ross was a Director at the International Council on Mining and Metals (ICMM) based in London, responsible for environmental stewardship, climate change, and social progress programs.
Ross holds a Bachelor of Science (First Class Honours) degree from Monash University and a Master's degree in Sustainability Management from Curtin University.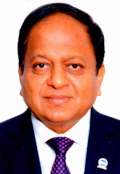 Mr. Rajinder Kumar Gupta, India
Education: B.Sc. in Civil Engineering, Post-Graduation in Engineering (Structures, Civil), and MBA in Human Resources.
Mr. Gupta is Chairman-cum-Managing Director of WAPCOS Limited, which provides consultancy services in all facets of water resources, power and infrastructure sectors in India and abroad. Mr. Gupta has 35+ years of experience in handling over 1,000+ projects from early stage conceptualisation to commissioning in diverse fields such as water resources, power, infrastructure development, skill development, institution building, projects of national and international importance under bilateral agreements. These have played an important role in the development of India and promoted bilateral interests with developing nations in SAARC, Africa, Central & South East Asia and Pacific Islands by way of project & knowledge exports, funded by World Bank, Asian Development Bank, African Development Bank and GoI Grants & Lines of Credit. Mr. Gupta has contributed articles and presented over 38 Technical Papers in various internationals, national journals & symposiums, and he is also the President of GWP India.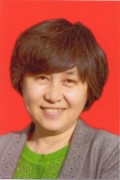 Prof. Qiuchi Shi, China
Qiuchi Shi is from Dalian in North East China. She became Bachelor of Environmental Biology at Liaonning University 1983, and Master of Engineer in Environmental Science at the Infrastructure Hydraulic and Environment Institute (IHE) in the Netherlands 1999.
Since the start of her career, Qiuchi Shi has been in charge of water resource protection planning, policy and law (regulation) and monitoring system construction works etc. As a professor engineer, she got the National Prize for Progress in Science and Technology (second class) and published a thesis on water protection. She was Vice Director of the Department Xinjiang Autonomy region during 2011-2014 as one of its aid leaders. She is currently engaged in water ecosystem conservation and restoration works as Vice Director of the Department of Water Resources in the Chinese Ministry of Water Resources.
Financial Partners Group representative (rotation)
Ex Officio Members
Chair of GWP Regional Chairs
GWP Executive Secretary
GWP Technical Committee Chair
UN-Water Representative
Permanent Observers
United Nations Development Programme
The Nomination Committee
Mr. Kenzo Hiroki (Japan)
Dr. Ursula Schaefer-Preuss (Germany)
Ms. Dionysia Avgerinopoulou (Greece)
Ms. Gisela Damm Forattini (Brazil)
Ms. Tracy Molefi (Botswana)
Ms. Gunilla Björklund (Sweden)
Ms. Oyun Sanjaasuren (Mongolia)