Some of those efforts are led by women leaders in our Regional Water Partnerships, where 6 of 13 regions have women Regional Coordinators or Chairs – see below on what they have to say on this day. We also recognize that GWP can do more to become a gender transformative organisation, and we are working in partnership with like-minded organisations that support women leadership in the water and other sectors of development.
GWP's International Women's Day highlights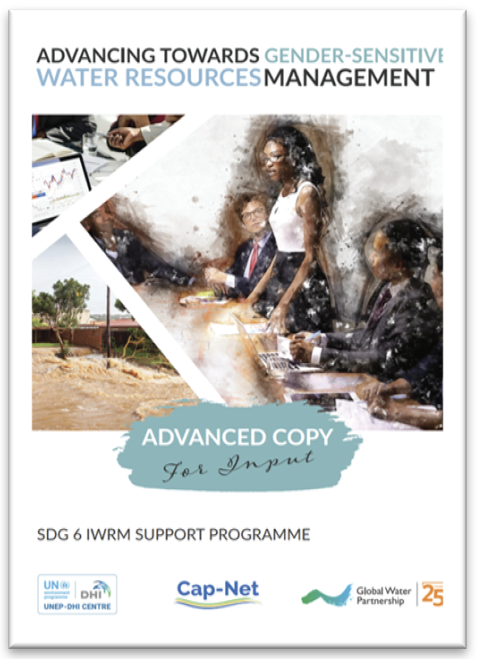 We kick off a consultation period on a draft report – Advancing towards gender-sensitive water resources management – on how best to mainstream gender in water resources management. It's the starting point for more detailed conversations with those interested in achieving SDGs 6 on clean water and sanitation and SDG 5 on gender equality. The report draws on interviews and real examples collected through the SDG 6 IWRM Support Programme. Read more here.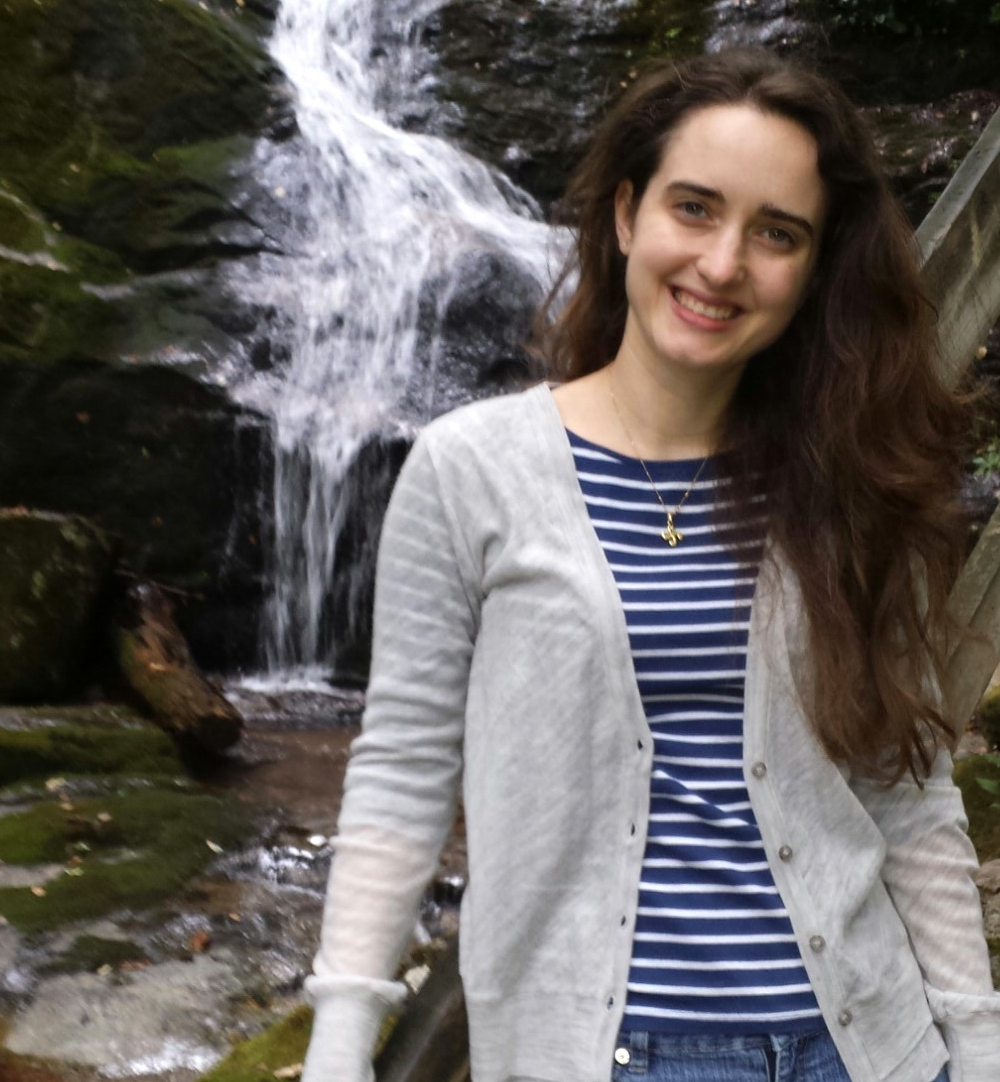 We also announce our partnership with Community of Women in Water (CWiW), a global network seeking to support women working to solve water issues. Through the partnership, GWP will help CWiW expand its membership, particularly in the Global South. "In just the first month of this partnership, we already have 100 new members through GWP's network," says CWiW founder Kathryn Pharr. If you are a #WaterWoman, join this community! Read more here.
We are highlighting this month's inter-regional discussion on gender equality and social inclusion. This monthly series unpacks the 4 Action Areas of GWP's Gender Action Piece. This month's discussion is about "meaningful and inclusive participation in decision-making and partnerships." GWP's Liza Debevec invited GWP South Asia's Lal Induruwage, and Ashish Barua, Project Manager of Panii Jibon (Helvetas, Switzerland, a GWP Partner) who represented the Water ChangeMaker People's Choice Award winner, Mother parliaments advocate for climate resilient WASH facilities (Bangladesh). Here is what they talked about.

Voices from GWP's women leaders
The theme of this year's International Women's Day is "Women in leadership: Achieving an equal future in a COVID-19 world." We asked GWP's female leaders: What is your number one priority when it comes to working towards a gender equal future in a COVID-19 world?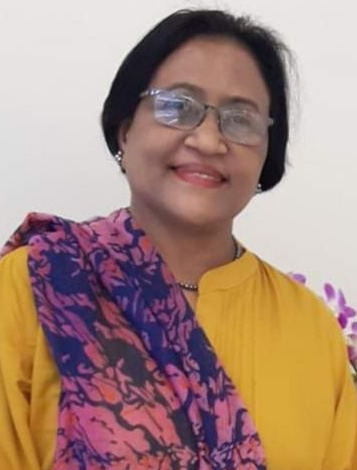 "COVID-19 brought back all the family members home, we had ample amount of time to interact and share with each other – on the other hand, reportedly there were instances that the family reunions have adversely affected on some of our daughters, mothers and wives. They were beaten by their spouses, some women were unpaid or underpaid for their work and women were the first to dismiss from the workplace which led to increased poverty especially at female headed households. Therefore, as a female leader who was born and brought up in a third world country, who has seen and experienced all the difficulties the women face in day to day lives, I would say this is a best time to educate and sensitise both our sons and daughters on the benefits that a family, village, society and a country can gain when both men and women are treated equally," says Dr. Nilufa Islam, Chair of GWP South Asia.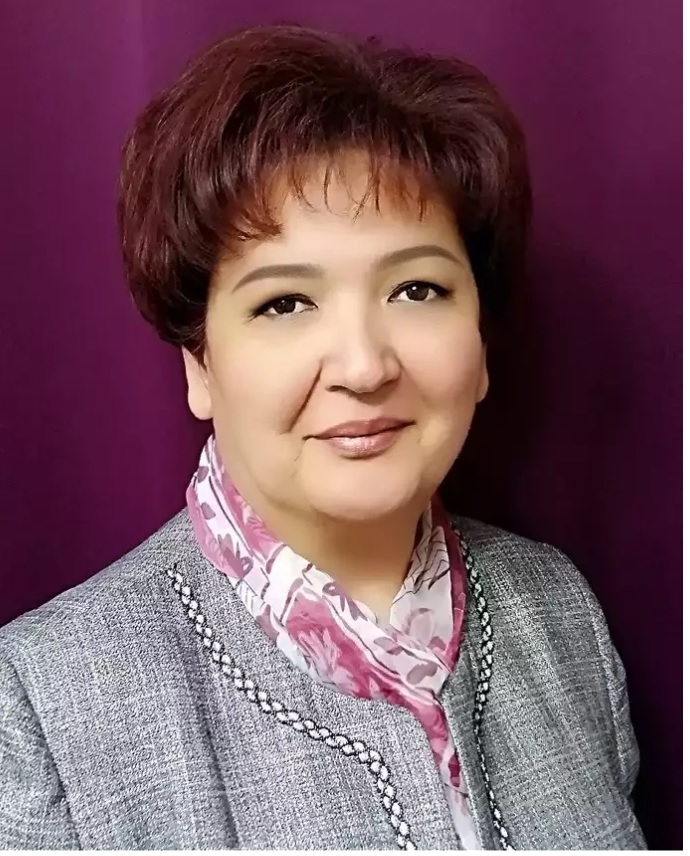 "Reflecting on COVID-19, which has determined our lifestyle for more than a year, we know that 'this too will pass' so now is the time to plan actions to recover after COVID-19. To address gender equality, it is necessary not only to target the female audience, but the same or perhaps more attention is required for the implementation of gender equality education programs for a male audience. Real and sustainable gender equality is achievable only if both consciously make the necessary efforts. It is important that these programs be designed that makes clear the benefits of achieving gender equality for all parties," says Guljamal Nurmuhammedova, Regional Coordinator of GWP Central Asia and Caucasus (CACENA).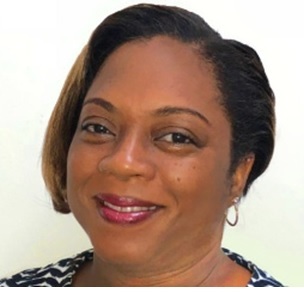 "As a female leader in the Caribbean, my number one priority when it comes to working towards a gender equal future in a COVID-19 world is to equip both males and females with the requisite tools and knowledge required to enhance their quality of life, while coping with the stressors related to COVID-19 on the way towards enjoying a climate resilient future," says Simone Lewis, Regional Coordinator of GWP Caribbean.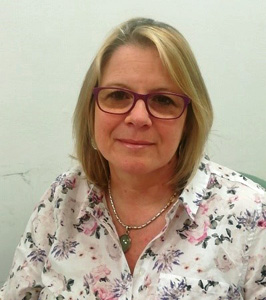 "Latin America is the continent with the greatest inequality in the world. Decades have been lost without making progress in overcoming this inequity. COVID will increase poverty, and with it, inequality. On water specifically, women will be more affected, along with other vulnerable groups. It is necessary and urgent to solve the problems that do not allow women to take leadership positions in watershed management. We need to move towards a gender transformative approach," says Alejandra Mujica, Regional Coordinator of GWP South America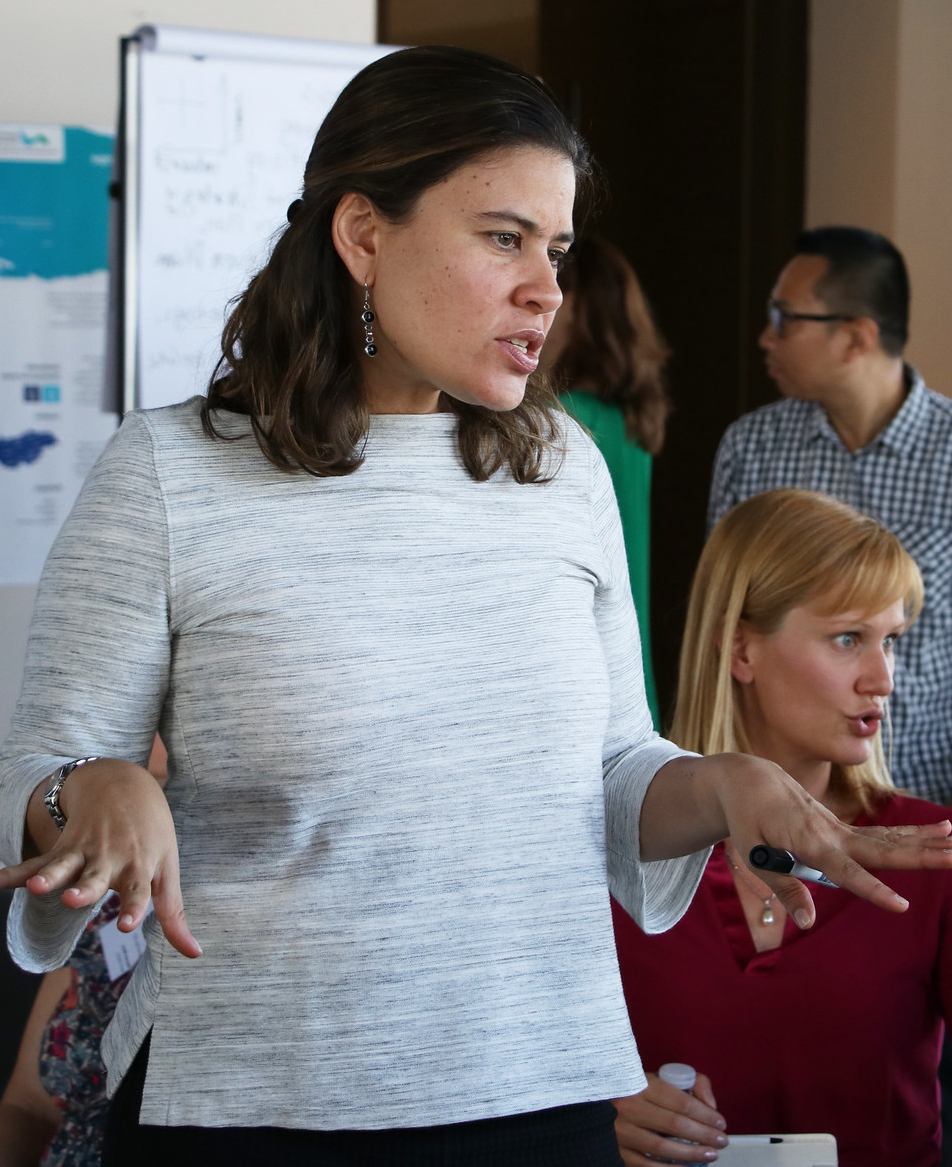 "Providing training opportunities for women is an important strategy to improve their depth of participation in water related issues, both at the management level and at the community level. Access to knowledge can lead to empowerment and open the path for women to feel confident and capable of participating on an equal footing with men, even in tasks that are traditionally carried out by men or as decision makers. Knowledge gives women the opportunity to shape the routes that will be taken to improve water access in an integrated and sustainable way, to achieve water security as a fundamental condition to improve the livelihoods of all, especially children and other women," says Fabiola Tábora, Regional Coordinator of GWP Central America.
Top photo: GWP Central America women in action, with Fabiola Tábora.